By Don Peter Okoro.
The first Ordained Woman Bishop in Anambra State, Bishop ( Mrs.) Nkoli Okeke has predicted that the Presidential Candidate of the Labour Party ( L.P.) Mr. Peter Obi would be sworn in as the President of the Federal Republic of Nigeria after Asiwaju Bola Ahmed Tinubu might have ruled for only 6 months.
Though, she did not give details of how such a miracle would happen; she however affirmed that as a Woman of Prayers, this is what she saw in the Spiritual Realm. Bishop Okeke who spoke in an exclusive interview shortly after her inauguration as the Prayer Coordinator of the Women's Wing of the Pentecostal Fellowship of Nigeria ( PFN) Nnewi North Chapter, also stated that:"Tinubu will rule well and try to rectify some of the things that have gone wrong in the country, but his best will not be good enough, that is why the mantle will now fall on Mr. Peter Obi.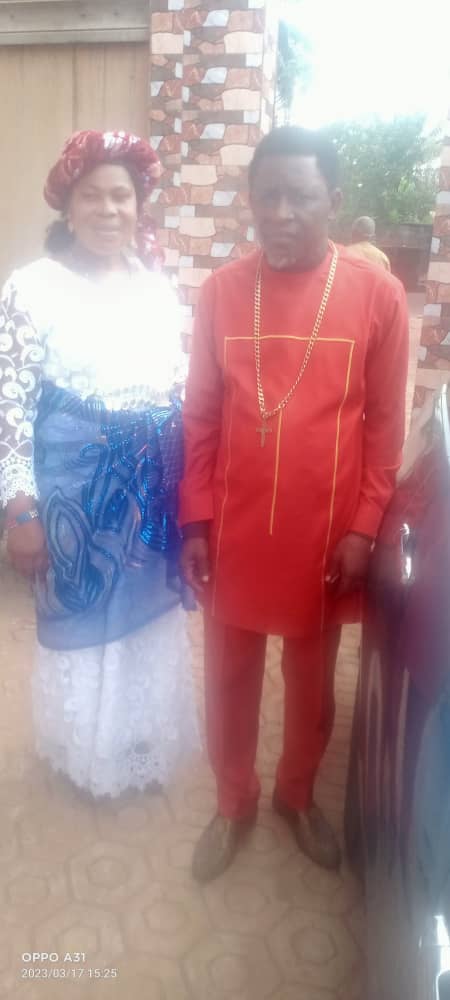 It can be likened to the case of Saul and David. It was Saul that paved the way for David. When Peter Obi takes over the country, he will rule better and things will become brighter." Asked how she felt on being elected as the Prayer Coordinator of the Women's Wing of PFN, Nnewi North Chapter, she replied:"I feel very good It's an honor which no one can take upon him or herself. It is indeed very gladdening.
This is my talent. Prayer is what I love most. I so much believe in what God can do through prayers, because I know that with prayers, you can change things and change situations. At times we don't even know that there are many things we have to pray for like installing people into the place of power.
Through prayers, you can put anyone you want on the seat, whether people like it or not." On her message to her fellow Executives, she answered:"My message is that we should allow love to reign and we should be very prayerful. We should practicalize what Jesus said that if we believe in Him, that greater works than He did shall we do, because He has gone to the Father.
As we are inaugurated today, let us do more works than He did, because He has sent the Comforter to us. I also want to tell us to remain focused because anybody that has a vision, has a future, above all, we should love God the more, because our God is moving like a magnet.
Some people are saying that God doesn't answer prayers again, but that's not for me, my own God answers prayers sharp sharp, that's why we keep on loving Him more and more. He is a Great God. Thank you."