By Don Peter Okoro.
It was a moment of jubilation,pomp and pageantry in the body of Christ on Friday the 17th of March 2023, when the newly elected Executives of the Pentecostal Fellowship of Nigeria ( PFN) Nnewi North Chapter was formally inaugurated at the Exousia Christian Bible Church Umuanuka Otolo-Nnewi Anambra State.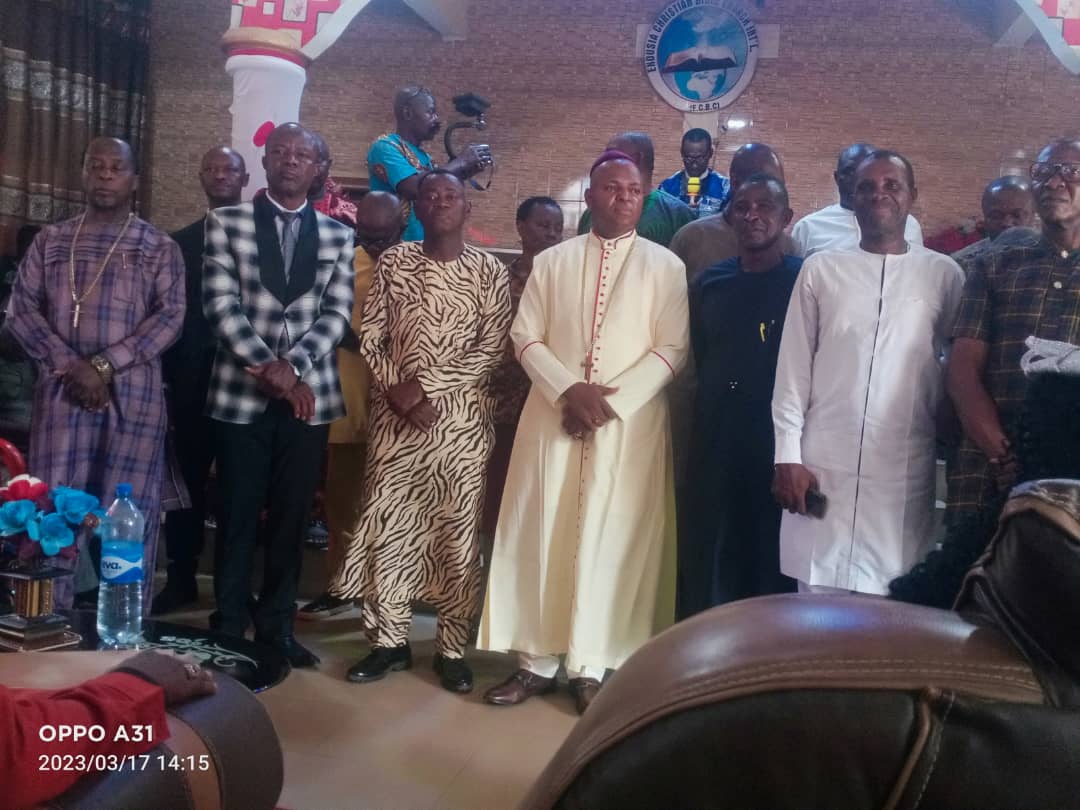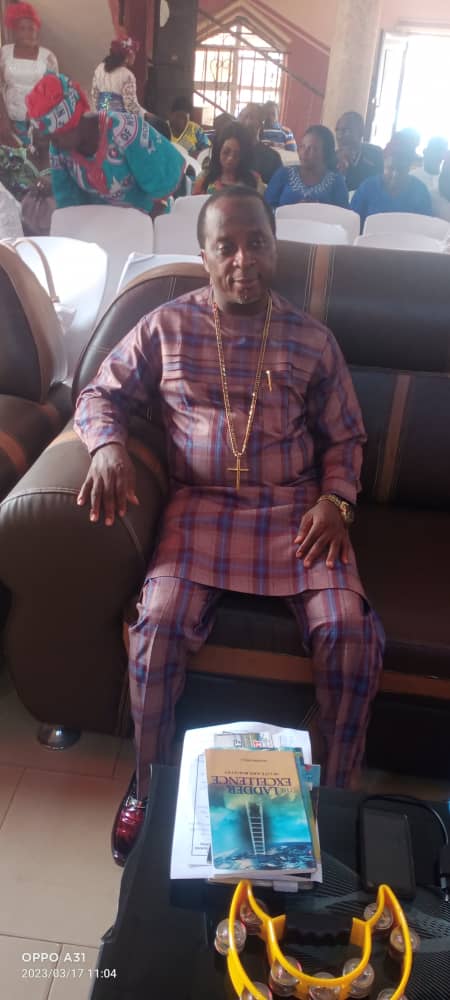 The ceremony witnessed the presence of all the major Pentecostal Fathers in Anambra State and beyond. Among those who turned up for the event were the PFN Chairman for Anambra State, Bishop Moses Ezebedego, who conducted the inauguration ceremony, Archbishop Prof Emma David Okafoagu JP2, Rt. Rev. Tony Okeke, Bishop Festus Ozioma Ozoemena, Rev. GJ Ugwujah, Bishop Jonathan Ikegwuonu, Bishop Dr. Abraham Chris Udeh,Prof. VC Anyanwu, Apostle Alphonsus Ubido, Pastor Samuel Fadebi Rev. Dr. Joe Ugwumba, Apostle Lawrence Emerum and others. In his comment shortly after the ceremony, the newly elected Chairman, Bishop-Elect Godwin Igwillo has this to say concerning the event and the turnout:"I'm very happy and it was a great meeting,a great event. When you are living your life, you don't know that people are watching and monitoring you. Life is a seed.Whatever you sow is what you reap. There is nothing as good as a good name.
By the grace of God, most of them supported me when they heard that I'm the person elected as the Chairman of PFN in Nnewi North. There was a great jubilation and I can see the proof of it. I feel so excited and I can't take it for granted. It is the work of grace."
On his immediate priority now, he answered:"Like I wrote in my aims and objectives, the past two Chairmen,Rev. Dr. Ugwujah Ph.D and Bishop Jude O. Godwin did very well and I will consolidate on their achievements. I was Deputy in the regime of Bishop Jude Godwin. My major priority now is to build a Secretariat for Nnewi North PFN and to embark on Open Air Crusade for PFN Nnewi North. We have stayed in our Local Churches for too long.It is time to come out and allow the Holy Spirit to manifest.
We are in dire need of the Holy Spirit manifestation.". Also speaking the Chairman of PFN Anambra State, Bishop Moses Ezebedego has this to say:"The ceremony was very robust,very wonderful, very successful and well attended. It's a sign of acceptance.
It's a sign that Nnewi North PFN is progressing". Attesting to the characters of the newly elected Chairman,he said:"The newly elected Chairman, Bishop Elect Godwin Igwillo is a man that has character and he is quite vibrant. He is a visionary and dynamic leader. I can attest to that." He charged the new leadership to adopt a Servant Leadership Policy modeled after Jesus Christ; that is bold, courageous and loyal. Assessing the ceremony, the Presiding Archbishop of Masterseed College of Bishops and Ministers Network USA and Nigeria, Professor,Emma David Okafoagu, described the event as very nice and successful, charging the new Executives to look up to people like them who are the Pioneers of the Pentecostal Movement in this part of the world. In his words:" What I'm saying is that PFN will be back.
If the new Executives can look back and call on people like us who have suffered physically, spiritually and committed great resources for the progress of PFN, then PFN will be better"