He should mind his oil and gas business.
The bold APGA Youth Leader for Nnewi North LGA and a member of Uruagu Nnewi Royal Family; Prince Nonso Obi just voiced out why he won't support the APGA Candidate for ASHA Nnewi North Constituency.
Nonso told the press that Comr. Peter Nwosu is his friend and brother, but he just realised thar Comr. Peter Nwosu can neither read nor write ; thus; he has no business representing Nnewi in such sensitive position of law making.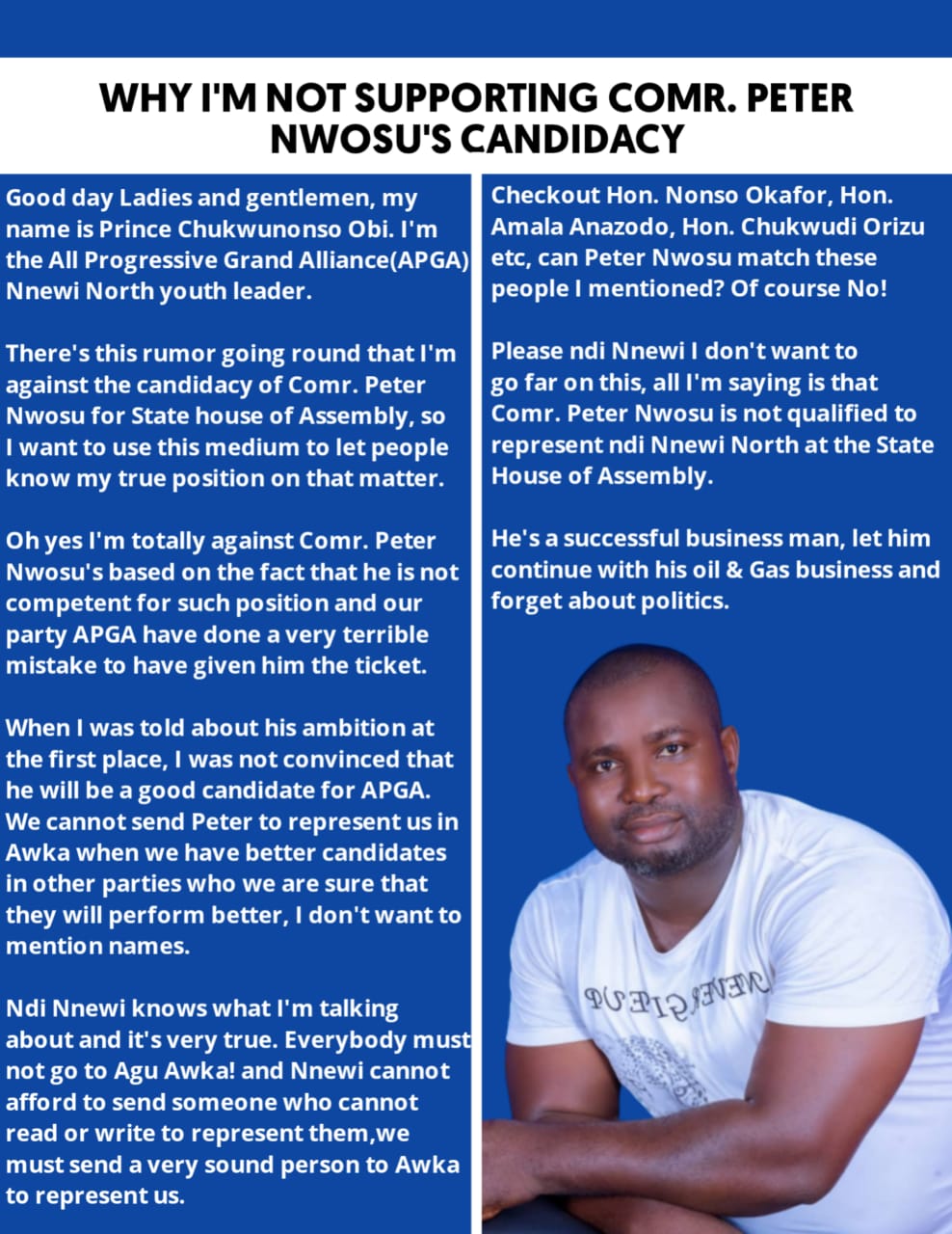 Recall for the past one week the APGA Candidate Comr. Peter Nwosu has continued to avoid addressing people in English language and vehemently turned down the invitations for a reading quiz between him and other candidates in Nnewi North Constituency.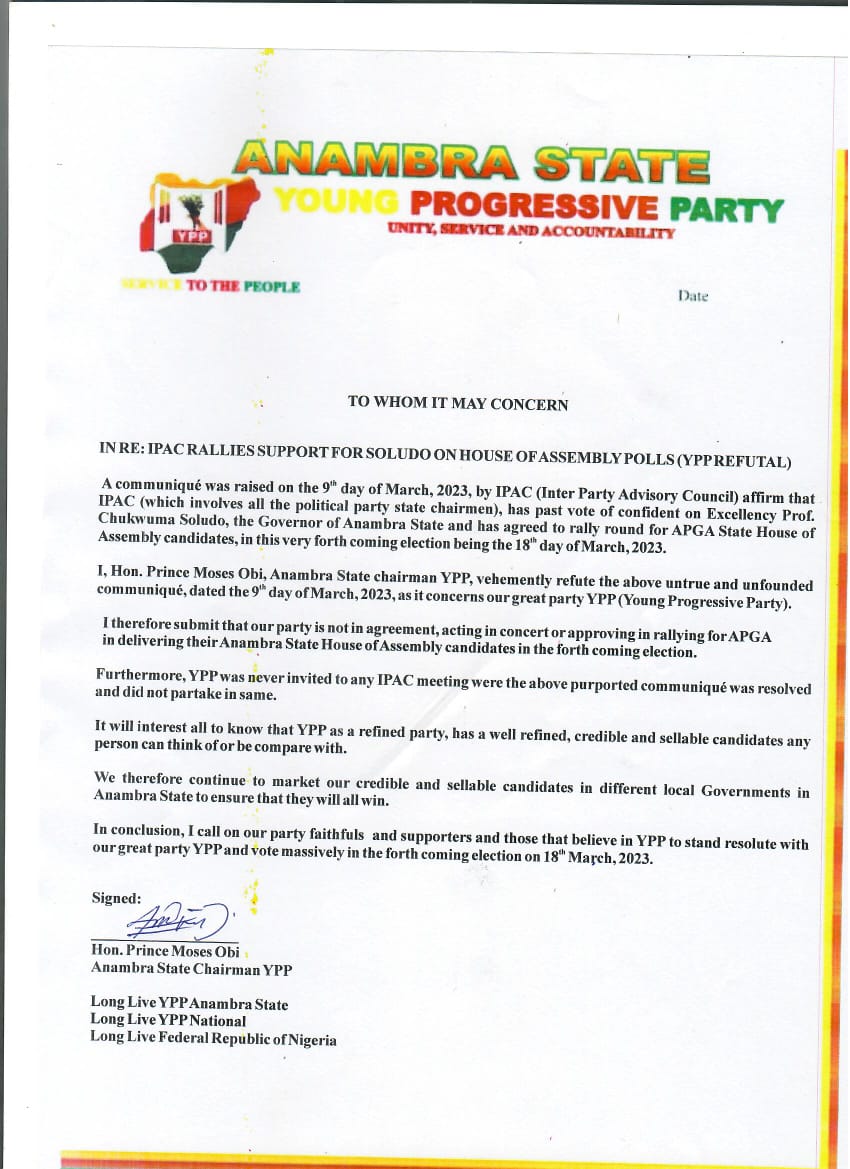 The APGA Youth leader who is now Nnewi Hero of Democracy is yet to announce who he will support, but has made it clear that Comr Peter Nwosu is out of the equation as he is not Qualified
Stay with us for update on this matter.