Peter Obi the former governor Anambra who is the presidential flag bearer for Labour party has revealed his political structure to Nigerians on how he is going to tackle APC and PDP in the forthcoming election.
He made this known to the public when he tweeted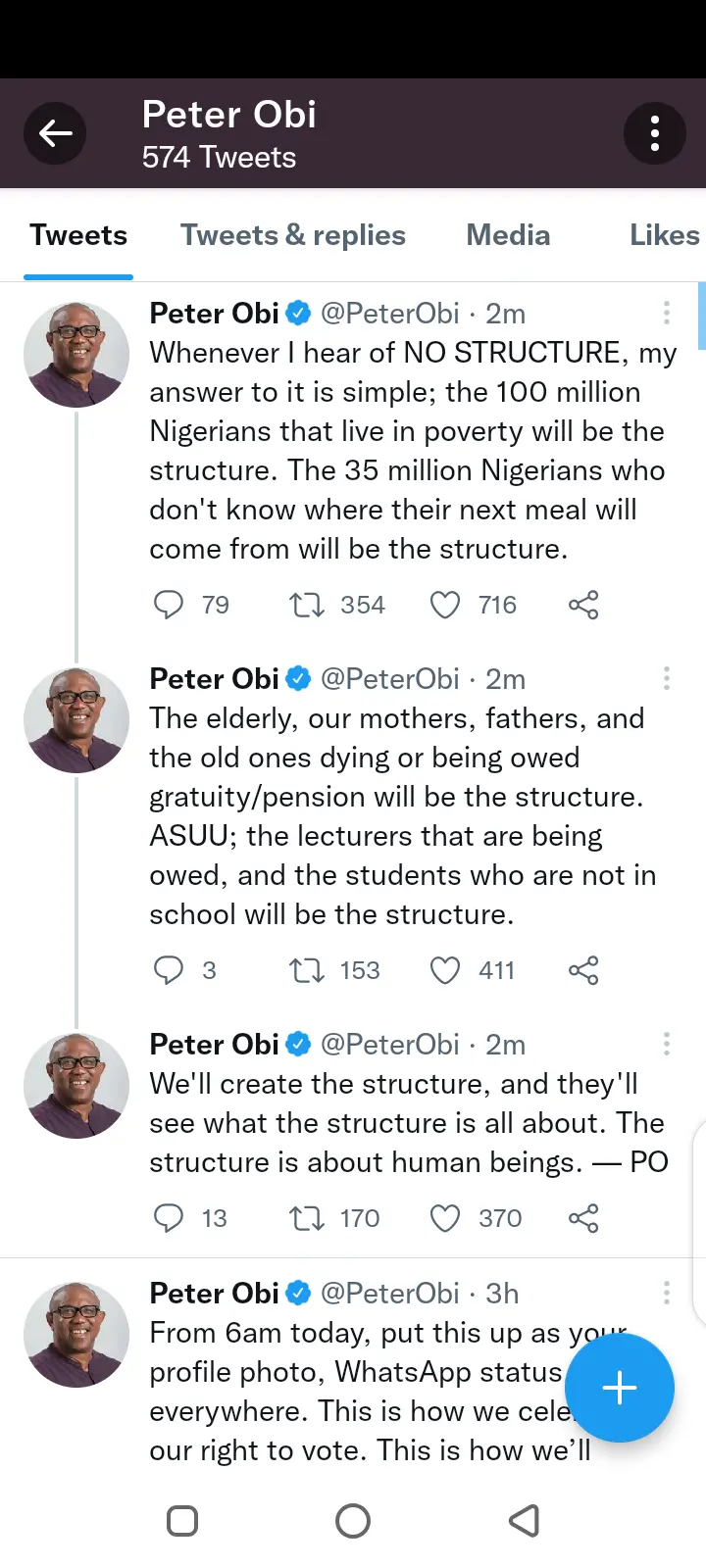 Whenever I hear of NO STRUCTURE, my answer to it is simple; the 100 million Nigerians that live in poverty will be the structure.
The 35 million Nigerians who don't know where their next meal will come from will be the structure.
Some few months back, a million march was done for Peter Obi political campaign to create awareness. For quite some time on social media some youth have been seen joining the Peter Obi movements.
Youths who are advocating for a better Nigeria should not just only campaign for any politicians but also need to listen to their plans for Nigeria.
Concerned Nigerians that are not happy with what is happening in the country the only way the country can progress is by every citizen getting his or her voters card and voting for the right candidate without religious and political sentiments