By Don Peter Okoro.
It was a day of happiness and joy in Nnewi Anambra State on Saturday the 5th of August 2023 at Classique Munich Hotel & Suites when members of Rotary Club of Nnewi Urban installed Rtn. Valentine Chukwuebuka Okafor as their 7th President.
The event was very colourful as others like Hon. Tony Class Muodelo and Nollywood Actor Ugueze Ugueze among others were honoured.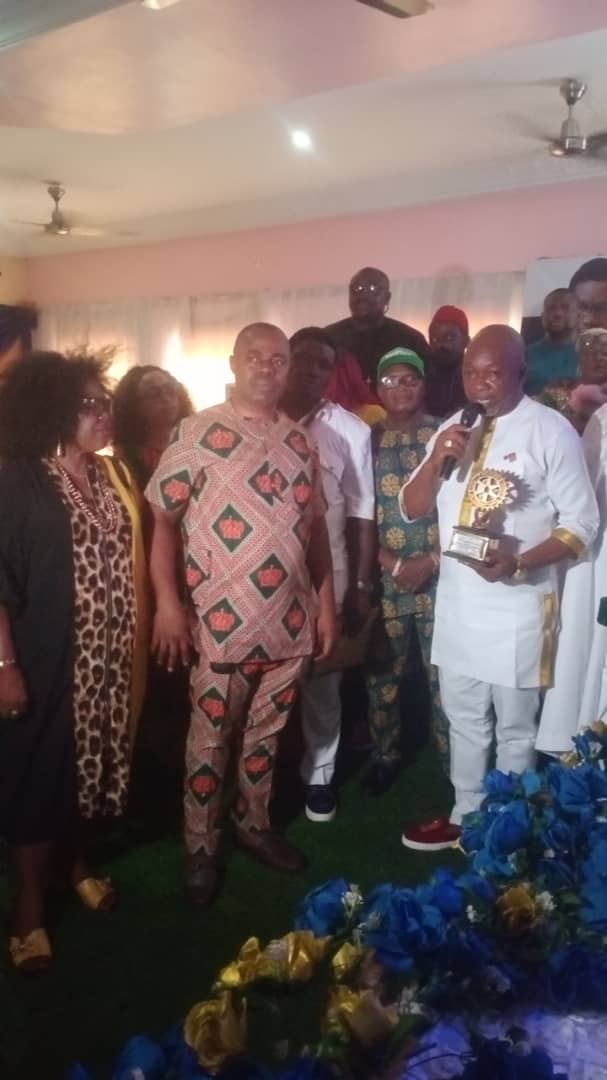 In a brief chat with Pressmen after the event, the newly installed President who has a vision to build a Maternity Health Facility for expectant mothers due to the high rate of infant mortality, said that the project would start immediately.
In his words:"This is the only event we are waiting for before we commence the work.
Now that this event has come and gone, the next thing is to focus on the project and we have proposed about #12 Million for it, because the project is a lifetime sustainability project that will serve not just Nnewi, but the entire environs. " On how he would be able to accomplish it within the one year of his reign, he offered:" In Rotary Club, we have continuity, even if we are unable to finish the project during my tenure the next person coming after me will continue with it.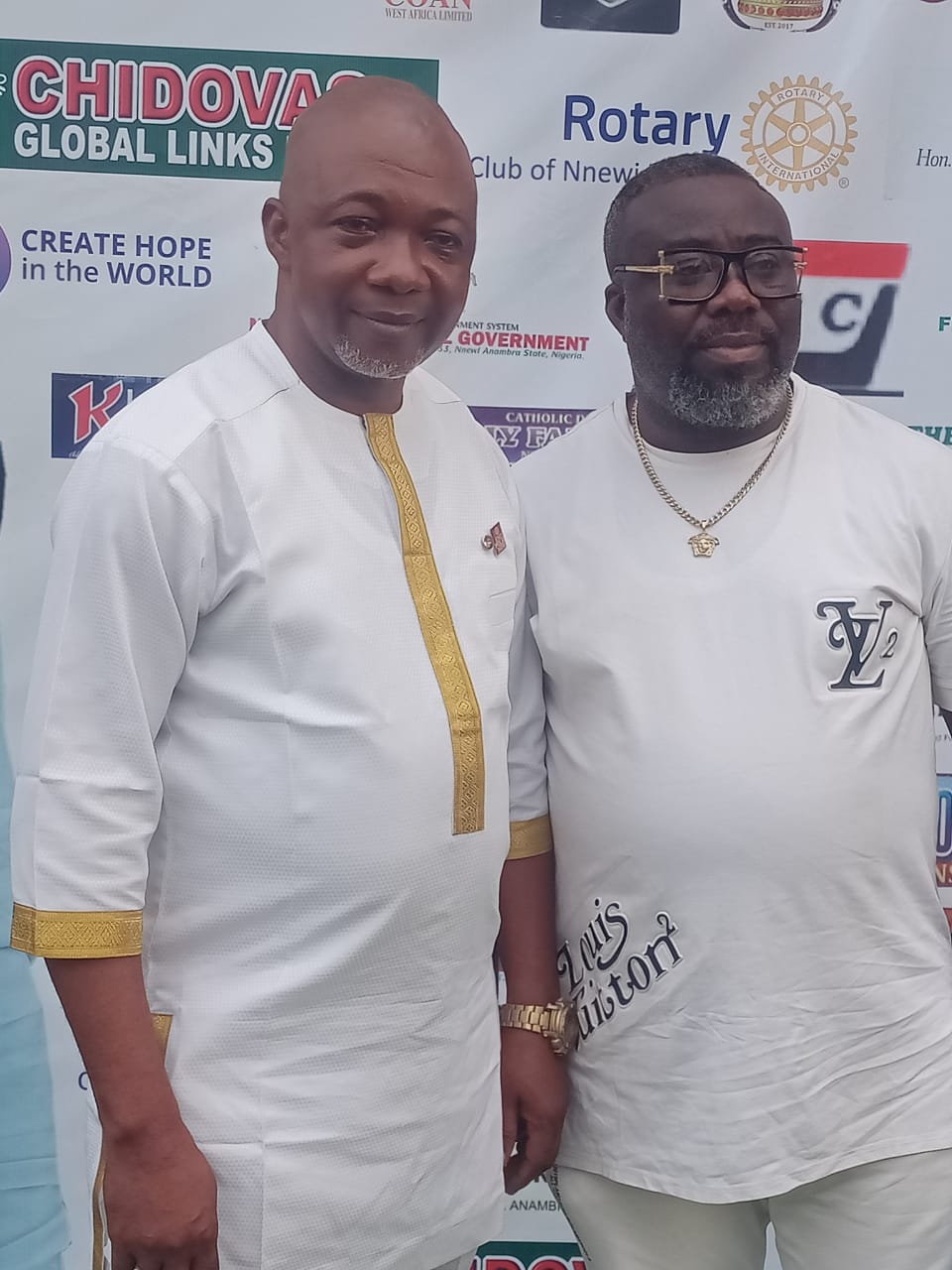 Hopefully, we have laid up strategic plans to finish the project within my tenure."". In his comments, one of the Awardees, Hon. Tony Muodelo who is the Nnewi North APGA Chairman and a past President of Rotary Club Nnewi Urban said:"This Award given to me today is the Rotary Club Leadership Award and it is normally given to people who achieved a lot as President of Rotary Club.
During my years of 2018/ 2019, it was called the Inspirational Year. That year, we inspired humanity by impacting many lives and by embarking on lots of projects on behalf of Rotary International.
That is why I won a Rotary International Citation on that year. I have been very active in the Club's activities.
And I have been very supportive of all the Presidents coming after me, encouraging and helping the Club to achieve a lot of projects.
That's why they found it needful to give me this Award today.". Asked what he intends to do further, he answered:. ""Well. this Award Is like a spur, an encouragement, because it is said that when you thank somebody for a job well done, he will be encouraged to do more.
And in Rotary there is a saying that the reward for Service is more Service As I receive this Award today, it will encourage me to do more and Impact more on people's lives.
My life from my youth has been a life of service. Serving from one Organization to another.
If you read my Citation in the Brochure, you will see that I started leadership from my infant years, when I was not even up to 12 years old .
That was when I headed the Block Rosary Societies and some other Organisations in the Church like the Catholic Boys Organization, the Youths, and later the Vice Chairman of the Parish Council and so on.
Then in the community, I started as the Assistant Secretary at the age of 14 and by age 16 I was formally elected as the Secretary of Umuzu Mbanagu Community Otolo-Nnewi.
I have been in the leadership of the community in one way or the other and finally I became the President General of the Community for over 12 years"".
Also Speaking the TC Chairman of Nnewi North LGA Hon Engr. Eze Obiorah said that Rotary Club is known worldwide for their works of Charity. In his words:""
They should keep it up. We have been seeing their works in Nnewi. They should continue to do more and more, so that their Impact will continue to be felt in the society. Thank you.""