Ahmad Shehu, a Nigerian associate professor and lecturer, claimed that many of the northerners he knows are more intelligent than their counterparts from the south.
There has been some argument about regions that ruled the country better than others. Fortunately, Nigerians from the south and north have ruled for years, with some having a better performance as president or governor than others.
Although measuring individual leaders' performance may not be entirely based on their intelligence, but rather on their zeal to rule and passion to make a difference in the position they occupy.
Ahmad Shehu, who seems to believe that the northerners are quite better than the southerners by level of intelligence, claimed that, in all honesty, he hasn't met a southerner that is more intelligent than the northerners that he knows.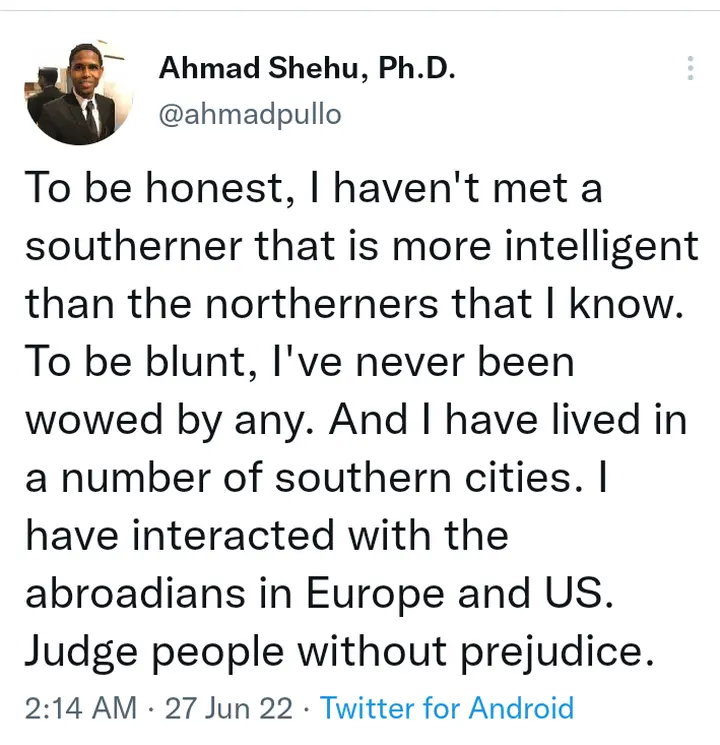 He stated that without hiding words, he had never been wowed by a southerner and had lived in a number of southern cities and had also interacted with foreigners in Europe and the US.
Do you agree with the statements made by Ahmad Shehu? Considering the general belief that the southerners are more educated than the northerners,