The executive governor of Anambra State, Prof Charles Soludo has stated that he has no personal issue with the Presidential Candidate of Labour Party, Peter Obi after his recent outburst against him (Obi) which generated comments from Ndigbos and other well meaning Nigerians.
Charles Soludo who hugged Peter Obi yesterday in Anambra during the Thanksgiving Mass for Most Reverend Paulinus Ezeokafor in celebration of his 70th Birthday said that there is no rift between him and Peter Obi.
Charles Soludo said the issue he has with Peter Obi is political. He said he is one of those politicians who speak from two sides of the mouth and he can't pretend not to be one. Soludo said Peter Obi remains his brother and that he would soon be meeting with Peter Obi to iron out their differences.
SCREENSHOT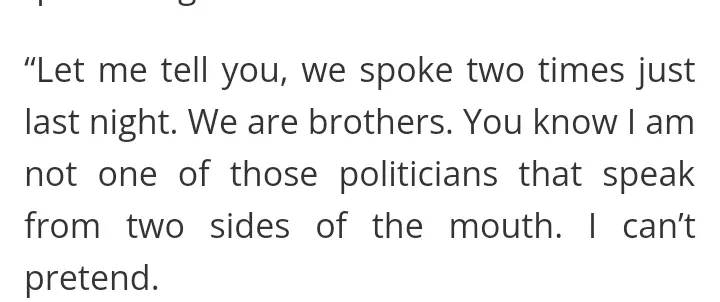 He also dismissed claims that he was offered $28 million to de-market Peter Obi, adding that if he is a politician who collects bribe, he would have become a multi-trillionaire
What is your take on this?