Violent protests erupted in Sagamu area of Ogun State on Monday as protesters register their displeasure over the scarcity of new Naira notes.
Bellnewsonline.com reports that the protesters barricaded the road, attacked and burnt Union Bank, First Bank and Keystone Bank branches in the area.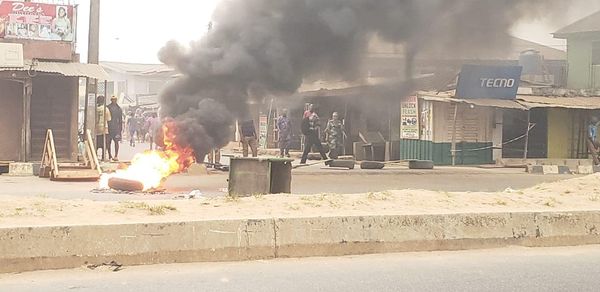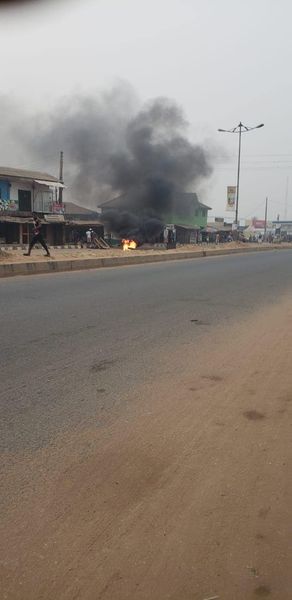 The ugly incident has halted commercial activities in the once busy area, as shops are now closed and the road deserted following fear that the protest may escalate.
The police spokesman in the state, Abimbola Oyeyemi, confirmed the development.
"We are in Sagamu now. The place is seriously burning," Oyeyemi said.
"They attacked Union Bank and First Bank as well as Keystone Bank. We are there right now."
Governor Dapo Abiodun had last week called for calm in the state, saying it is important for residents to keep the state safe. However, hoodlums have shunned the governors' pleas and continue to cause public disturbance.