Some hoodlums who joined protesters on Wednesday set ablaze Union, Access Bank and First Bank branches in Udu area of Warri, Delta State.
Bellnewsonline.com reports that the protest against the scarcity of the new Naira notes began on the streets of Udu before it turned violent, resulting in the burning of buildings by some hoodlums.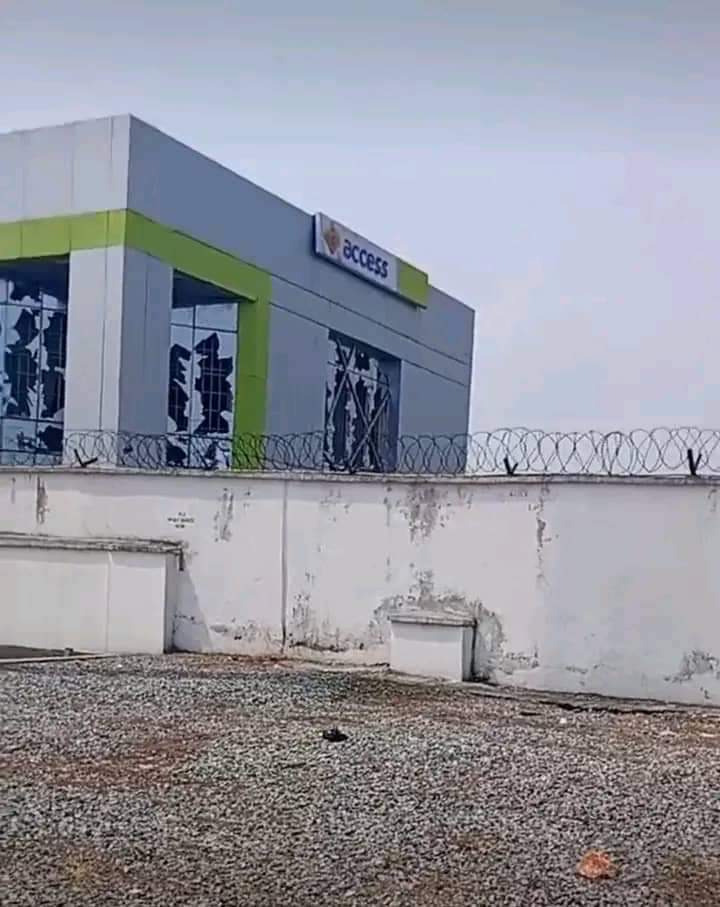 In the South-west states of Oyo and Osun, there have also been violent protests over the scarcity of fuel and the new naira notes.
On Wednesday, Governor Samuel Ortom of Benue State asked the Federal Government to review its Naira policy "before the situation gets out of hand".
Yet, some people are not telling Mr President the truth. Someone close to the President should tell him that this policy will sink his image forever, if he allows it to remain the way it is. The Federal Government should review the policy before the situation gets out of hand.
— Samuel Ortom (@GovSamuelOrtom) February 15, 2023
According to him, "this is the worst policy done by the Federal Government".