The issue of all eligible Nigerian citizens obtaining a Permanent Voter's Card (PVC) ahead of the 2023 general elections is fast becoming a nationwide project.
With the Independent National Electoral Commission (INEC) set to close their portal for Continuous Voter's Registration (CVR) by the end of this month, numerous political, social and religious personalities have been calling on all Nigerians without PVC to go and get one.
In a video that went viral on social media earlier today, a Catholic priest was seen prohibiting his members from attending church service except for those with PVC.
In the same vein, Apostle Chibuzor, the General Overseer of Omega Power Ministries has announced through his Facebook page that members of his church can no longer obtain prayer assignments without showing their PVC.
He said that all traders in OPM divine market will not be permitted to continue selling in the market without PVC.
This also Includes, students on scholarships, residents in OPM free estates, people seeking for free medical assistance, repentant armed robbers, sex workers in OPM rehabilitation center, and all other beneficiaries of OPM.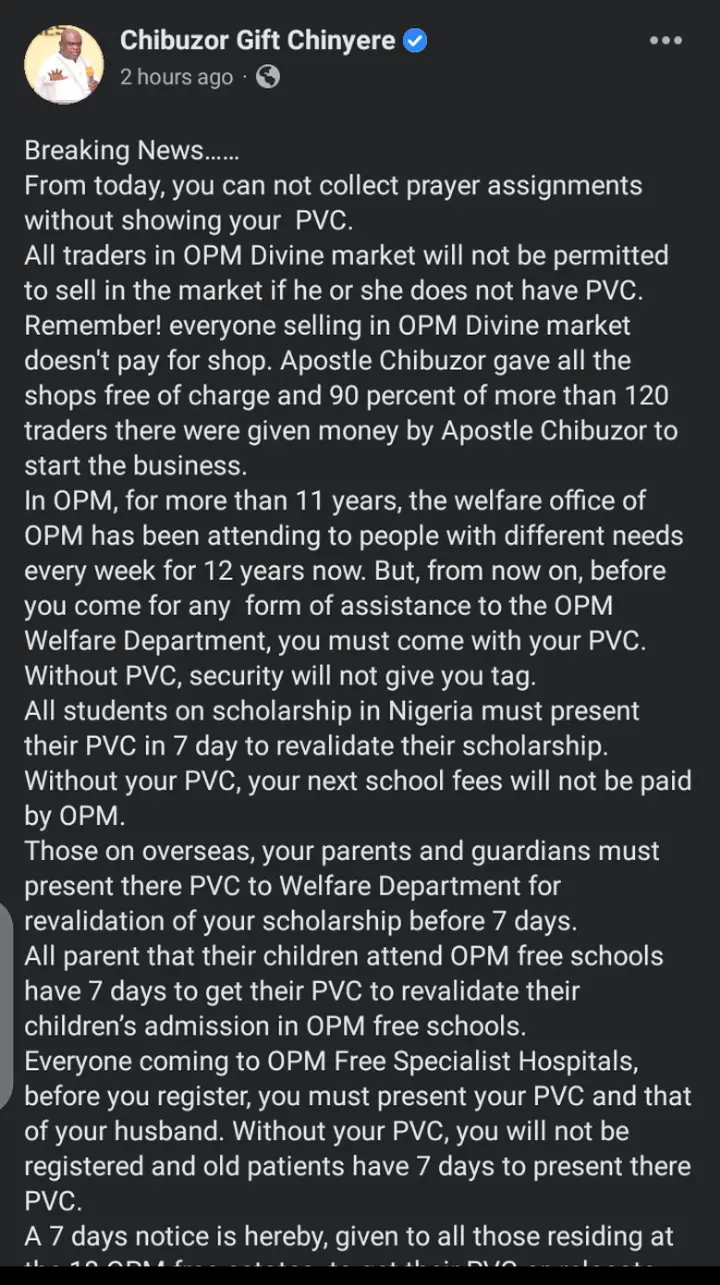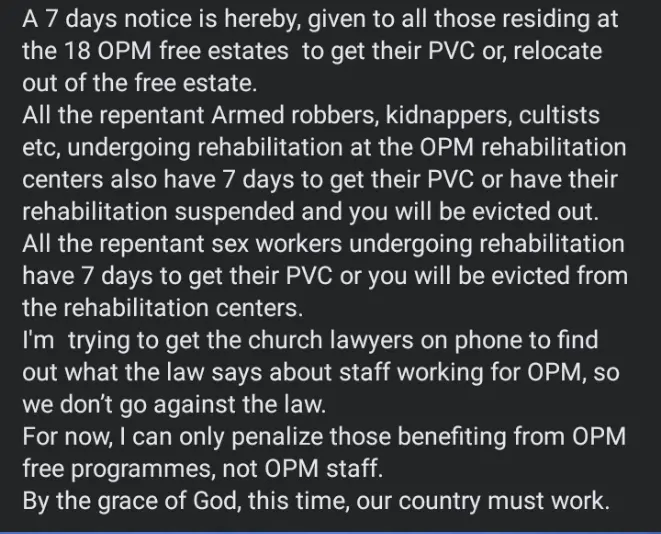 The Apostle said that he is giving a seven days notice to all the concerned beneficiaries to obtain their PVC and after then defaulters will face consequences.