A well known Nigerian internet entrepreneur and founder of Nairaland, Oluweseun Temitope Osewa has taken to his official Twitter page to reveal that his life have not been the same ever since he read about the former governor of Anambra State and Presidential candidate for the Labour Party, LP, Peter Gregory Obi's N250 million money laundering scandal, adding that packing a huge sum of money into a suitcase and sneaking them around is associated with crime.
Further speaking, Oluwaseun Osewa made it known that he can't imagine any next generation of politician stopping that low, adding that Charles Chukwuma Soludo, the current governor of Anambra State, NOI, and other politicians would never do that.
Furthermore, Oluwaseun Osewa made it known that Peter Obi claimed that the money found in the vehicles belongs to Anambra State and was meant for payment to contractors who wanted cash, and when he as asked why he should pay such a huge amount of money in cash instead of draft or cheque, Peter Obi could not give a reasonable answer to the question.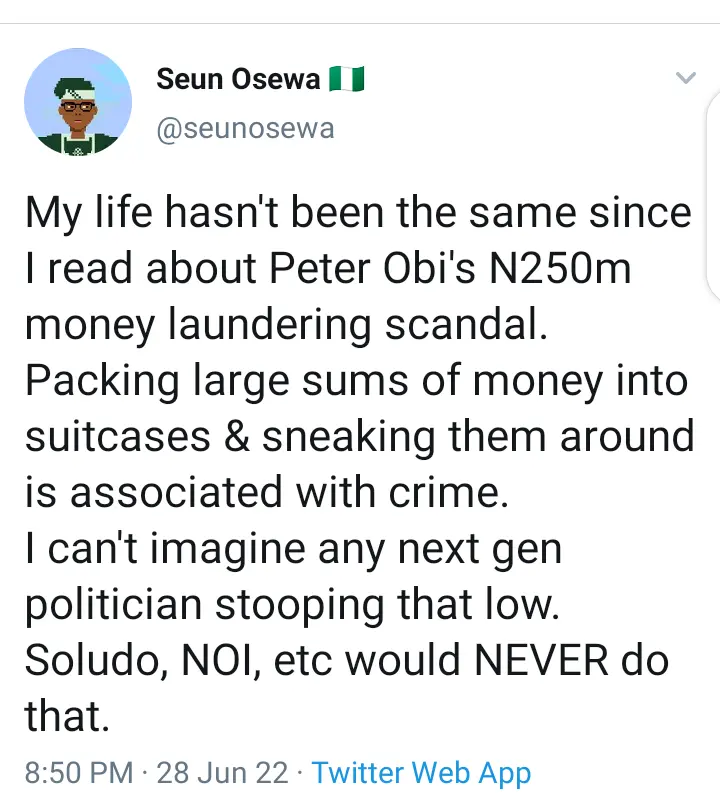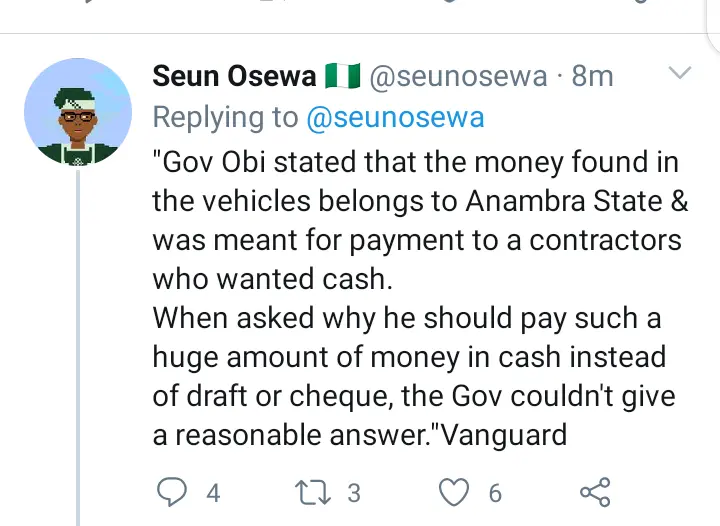 After analyzing Oluwaseun Osewa's statement, which he took  time to do some research, and he came to realize that the sum of N250 million was allegedly found with Peter Obi some years ago according to a reliable social media platform called the Vanguard.
Based on these notes, Seun Osewa made it known that he has not been himself after reading Peter Obi's N250 million money laundering scandal.