Supporters of the Labour Party gubernatorial candidate for Enugu State, Chijoke Edeoga, on Tuesday stormed the office of the Independent Electoral Commission (INEC) in Enugu, insisting that the party won the March 18 election.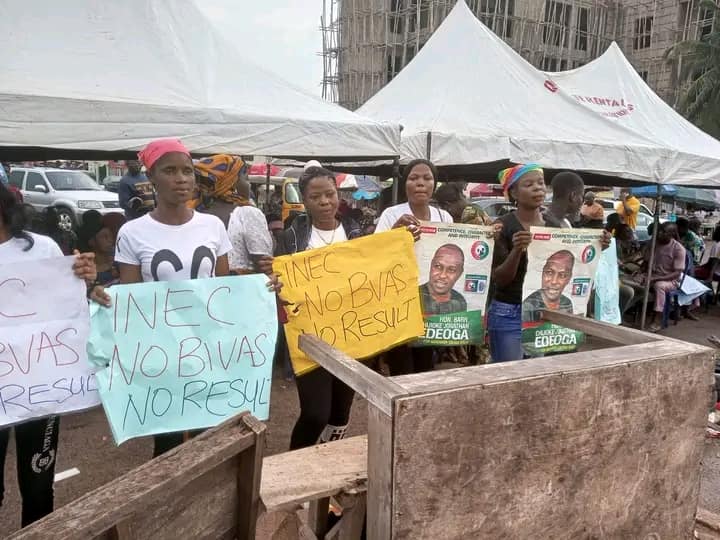 Bellnewsonline.com reports that speaking to the press, the Enugu State Chairman of the Labour Party, Casmir Agbo said that they were protesting because they didn't want the Peoples Democratic Party (PDP) to manipulate the outcome of the election.
It would be recalled that because of discrepancies in the results from two local governments, Nkanu East and Nsukka, INEC had suspended collation of the governorship election until the matter is resolved.
The Labour Party subsequently submitted a petition to INEC in respect of the results from Nkanu East LGA.
"We are here because of the governorship election that PDP are trying to manipulate. We won convincingly in all the 17 local government areas.
"We won by more than 11,000 votes. We have seen the results. The only problem is the Nkanu East," Agbo said.