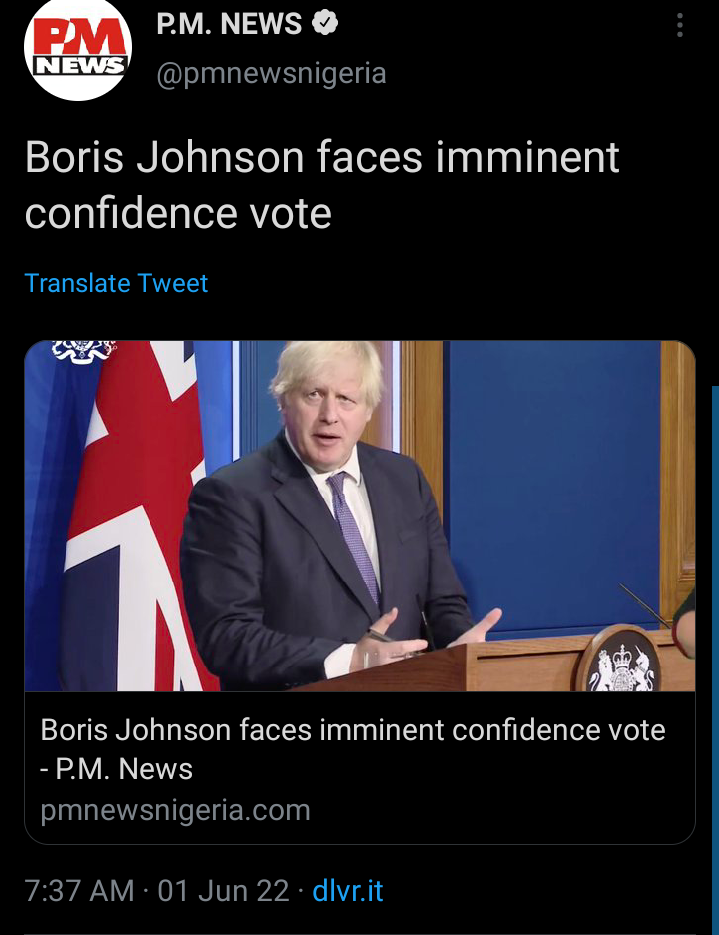 British Prime Minister Boris Johnson is facing the growing threat of a confidence vote as two more lawmakers suggested they had lost faith in his government over the "partygate" scandal.
A former party leader said Johnson could be challenged next week.
Compounding the pressure, Johnson's ethics adviser said the prime minister may have broken the ministerial code when he was fined by the police over a birthday party in June 2020 when indoor socialising was banned.