By Don Peter Okoro.
Eminent Woman of God, Gospel Music Artiste and Author, Woman Bishop Nkoli Okeke and her entourage on Saturday the 15th of April 2023 paid a condolence visit to the family of Sir Louis Nwabunike Dike of Akaboezem, Uruagu Nnewi Anambra State in respect of the passing on of their beloved son, Mr. Ifenna Callistus Dike who died at the youthful age of 44 years. In a brief chat during the visit, Woman Bishop Okeke stated that the deceased's family are family friends and in-laws and that she had a good rapport with the deceased while alive.
He described him as a very polite and respectful young man. She also stated that she also came on behalf of the Elder Sister by name Nkiruka who was married to her cousin. The Woman Bishop pointed out that his death may look premature, but it could also be his destiny.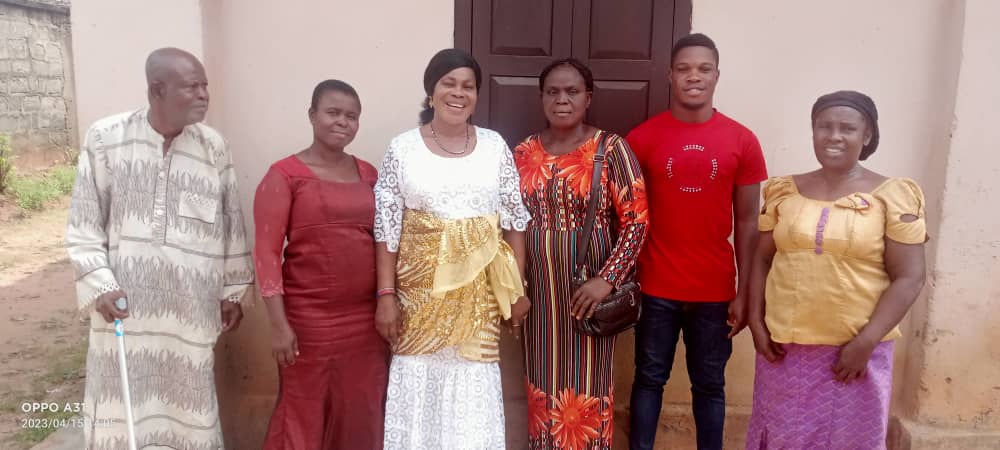 In her words:"Death is not really a bad thing, but a transition from one life to another and everybody must surely go to God who created him or her. Death is one of the greatest gifts in the Bible that Jesus gave us through his Victory on the cross. My prayer is that God should console the family of the deceased till we all meet Jesus Christ Face to Face in His paradise." Also speaking, the elder Sister,Mrs. Helen Nkiruka Mbanu who is the direct elder Sister said:"My brother was a jolly good fellow.
He was somebody who had love for God. He was an ordained Pastor with a Masters Degree in Theology who was doing pastoral work.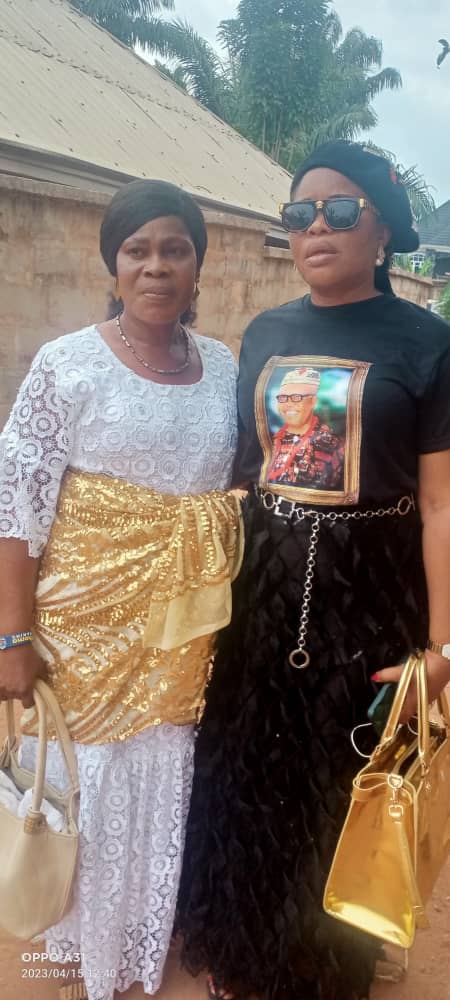 At a certain time, he started having some challenges which we couldn't fully understand and we battled with it for a while as it looked like a spiritual battle and he became okay and was trying his best to do what God called him to do.
Then all of a sudden, there was a minor stomach upset and he was taken to the hospital and before we knew it, he was gone.For him as a Believer who served God with all his heart and might, the most important thing is succeeding in the life hereafter.
Our life here is very transient. My consolation is that life doesn't end here, there is a hereafter. I believe that my brother has made it. Good people die, bad people die, there is no formular. If my brother had lived for a 100 years and didn't make it, it would have been a waste.". In his comment, a close friend of the deceased, Mr. Cletus Nwachukwu stated that the deceased always called him Nwachukwu himself because of their level of closeness and friendship. In his words:.
"It was such a sad moment for those of us who knew him closely. We were all in Lagos when he was rushed to the hospital thinking that he would quickly recover and join us, I was in the hospital when the news in his demise came that fateful night.
It's so sad. My words of condolence is that we should not mourn like people who have no hope. There is hope and we should be ready to give account of our lives. It is our wish to go at a very ripe old age, but if the Lord calls us at anytime we should be ready."