By Don Peter Okoro.
The Apostle of New Covenant of God Mission Inc. and Presiding Archbishop of Masterseed College of Bishops and Ministers Network USA and Nigeria, Archbishop Prof Emma David Okafoagu JP2 has explained why he as an Archbishop accepted to be crowned as the Obi of Umuezechukwu in Obiagu- Uruagu Nnewi, Anambra State, Nigeria.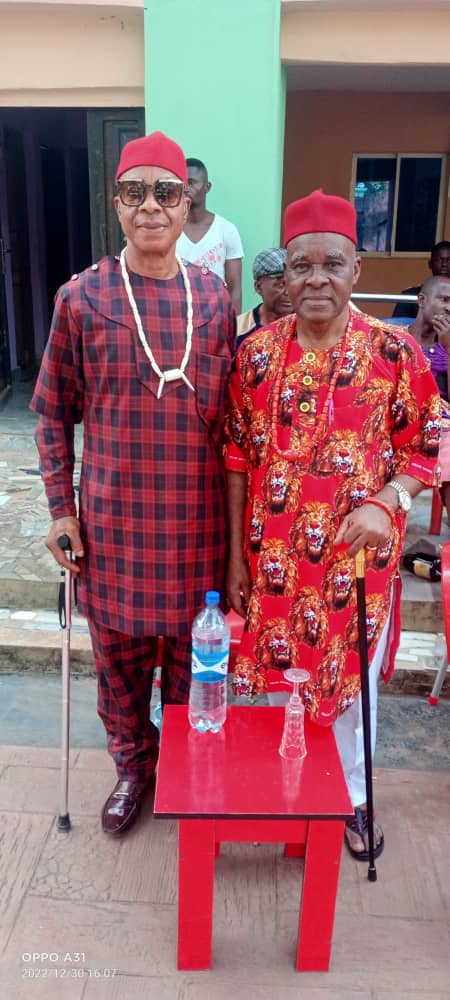 The event which took place on the 30th of December 2022 attracted attendance from all walks of life and people from far and near. On the significance of the title, he replied:. " Most of the time, people think that hardwork does not pay.
I have been working for this Community for years in the midst of crisis and intimidations. We have fought and gone to court in order to bring freedom and peace to the Community.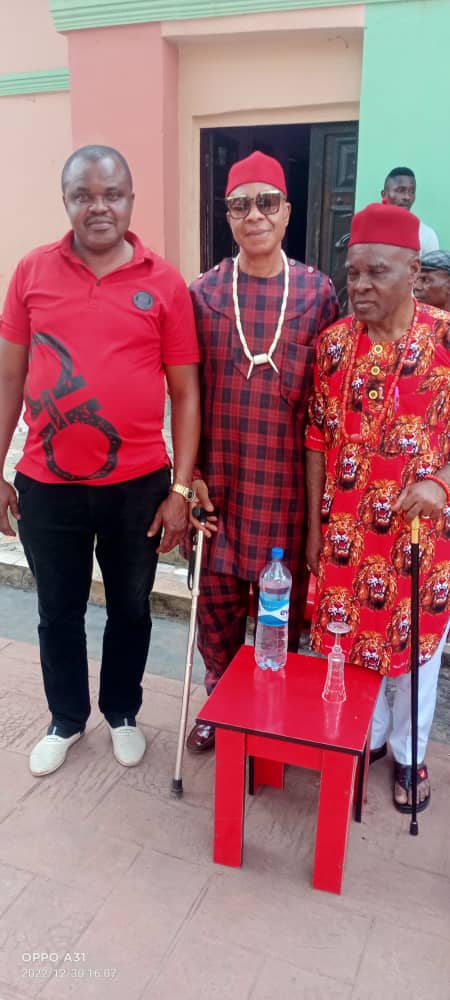 This freedom necessitated that some families are no longer accommodated in their own kindreds. So about 6 kindreds came out to form what is now Umuezechukwu Kindred. For years,we have been doing this without a Chief, but this year, they came together and decided that they will have a Chief and after thorough consultations, they decided that I should be their Chief and I accepted to be their Chief and they have crowned me.
The Obi of Obiagu came and did the crowning. That is it.". On why an Archbishop should accept to be an Obi, he replied:" Yes, one other Journalist has asked that question too,and the answer is the samething. At the time I took the Community by storm by propagating the Gospel, what we had then was one Anglican Church.
Then, the Community did not allow prayers or anything that had to do with serious Christianity and when I started fighting them through the Police and the Courts, people were asking why an Archbishop should go to Court and Police, but today, as a result of those agitations,we have over 10 Pentecostal Churches in my Community now.
I know that people will react, but in my capacity as an Archbishop I have been participating in Community development, I have been participating in Nnewi and Uruagu development and now I am participating in different way that my Community deemed fit to give me this honour.".
On his message to every member of this Community, he replied:. " I want to let the Community know that there are so many traditions that have not been overtaken by religion and even some of these traditions are older than religion; part of of them are: Leadership, Kingship, Obiship, Igweship and so on and so forth. Here, we have the Igwe, we have the Obi Uruagu and we have the Obi Obiagu and they have all pronounced that this our kindred will be the fifth kindred in Obiagu.
As you know, Culture and Tradition are dynamic and subject to reformations". Asked if when the Isi Obis in Nnewi are having their Meetings, he would be part of them, he answered," yes, I'm going to be part of them" On whether the Title would not create any kind of crisis now or in the future, he replied:" It won't create any crisis because all the crisis have been resolved long time ago.
You can see that every other kindred came for the Installation.". On his prayers for the Community, he offered:. " My prayer is that God will continue to give us good health, sound knowledge, and for Him to increase us spiritually, physically, materially, financially and numerically in Jesus name."