Shortly after the Bishop of Enugu gave an executive order banning faithful Catholic members from attending any service organized by Rev. Fr. Mbaka, including his Adoration Ministering Programs, He (Fr. Mbaka) shut down the ministry for the main time out of respect and to allow peace to reign, but this did not sit well with some of his worshipers.
Today being Sunday, some of the worshipers who couldn't attend Mass because of the order of the bishop that said services under Rev. Fr. Mbaka shouldn't be graced by faithful Catholics.
This prompted some of his members who came out in mass to protest and even demanded that the Bishop be removed from the state.
The Bishop barred Rev. Fr. Mbaka from speaking out against Peter Obi, one of the Labour Party's presidential candidates in the upcoming general election.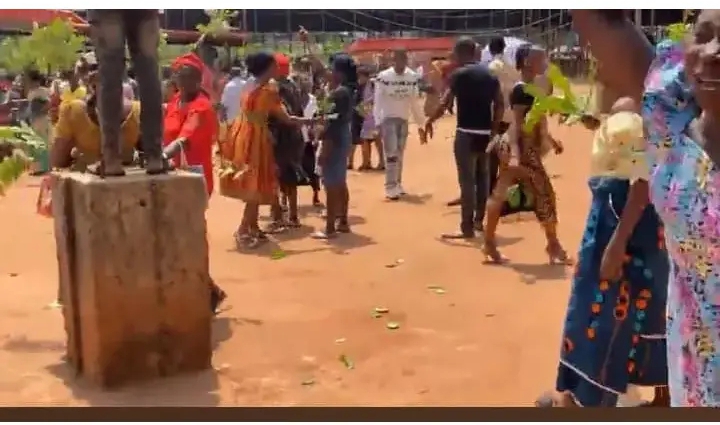 Even though the clergyman later apologize for speaking against Peter Obi, and even wished him well in his endeavours, the Bishop thinks for now he should be watched and his ministry remain suspended until due canonical process initiated by the Diocese is concluded.