A popular medical doctor on Twitter has raised alarm over the high rate of kidney failures in the country. According to the medical practitioner whose Twitter handle is @the_beardedsina, posted a long tweet thread narrating the health danger and cost of dealing with renal failure as a result of drinking a herbal concoction made of roots, leaves, and barks popularly known as "Agbo".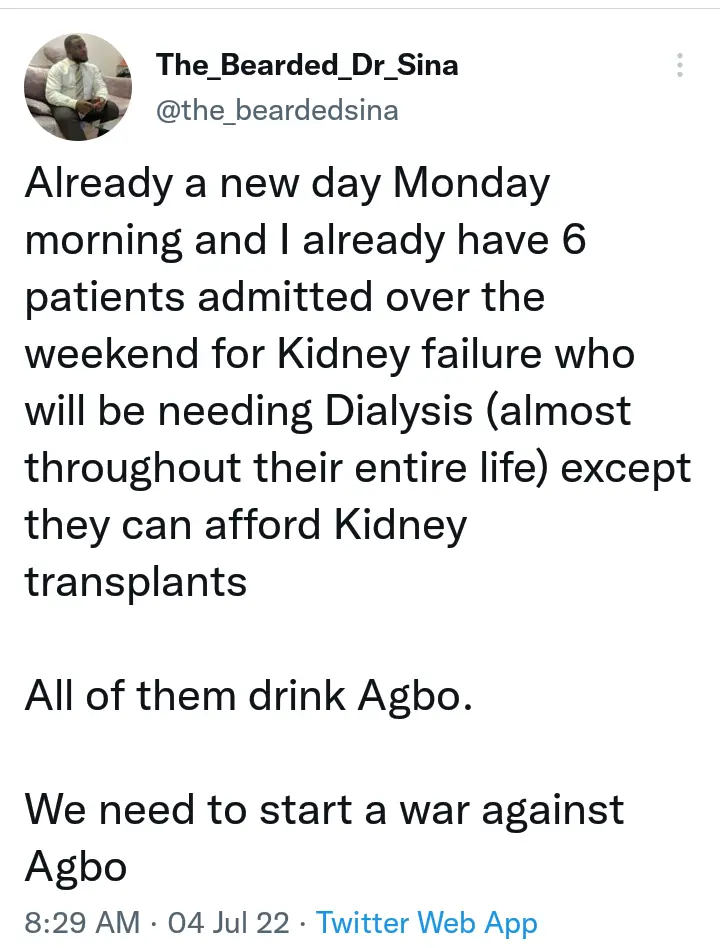 The medical doctor started his tweeter thread by revealing that as of this Monday morning in his hospital about 6 patients have already been admitted to do dialysis as a result of kidney failure.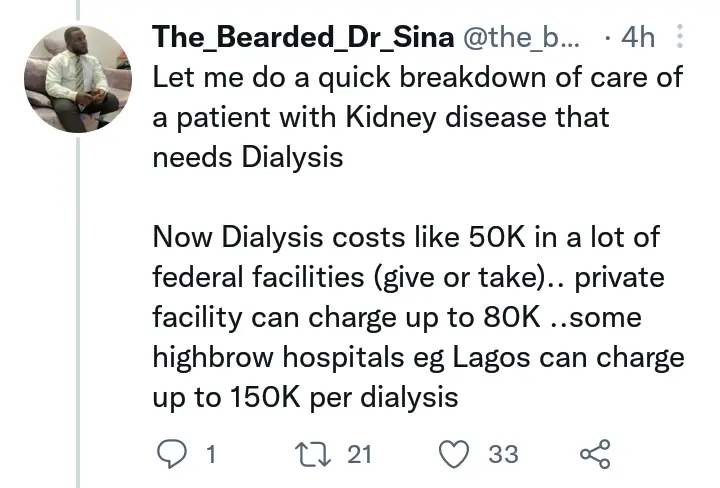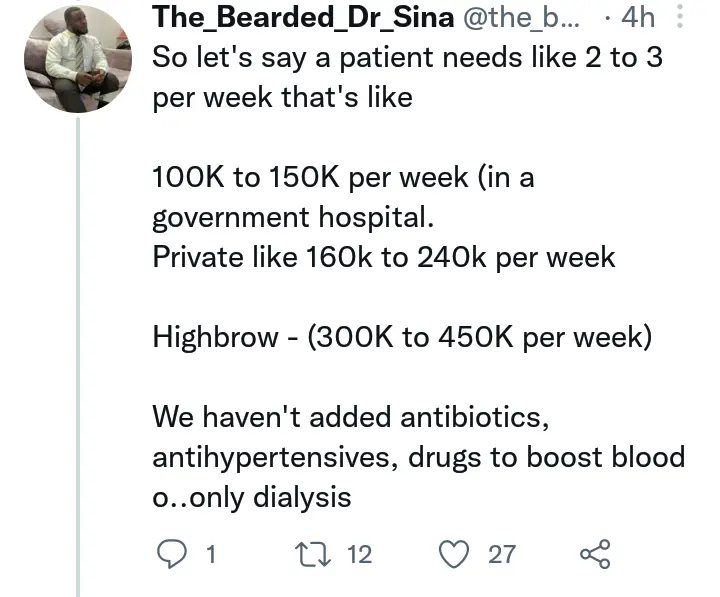 The doctor went further to list the cost involve in doing dialysis for kidney disease patients as he stated that in federal government hospitals it costs N50,000 while some private facilities charge N80,000 per week.
On the issue of kidney transplants, the medical doctor said the cheapest one can get if it is truly subsidized is N10 million if the right donor is available. After that, the patient now needs to purchase immunosuppressant drugs to avoid the body from destroying the new kidney which give or take costs between N2 to N5 million.
The medical doctor however wondered gravely how many Nigerian kidney patients could afford such humongous costs.