Reports from various sources have confirmed a crisis in Dei Dei market, Abuja Municipal Area Council (AMAC) of the Federal Capital Territory (FCT).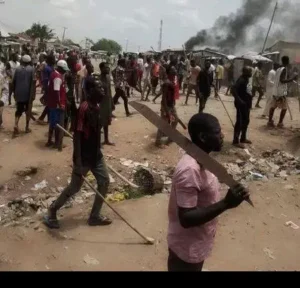 According to Sahara Reporters, a truck reportedly crushed an Igbo lady on a commercial motorcycle to death following an alleged reckless driving by the motorcyclist.
The death of the woman compelled some traders to attack the 'okada man' and set his motorcycle ablaze.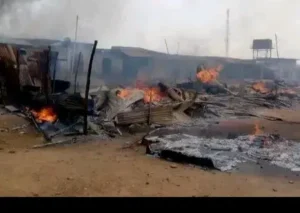 This led to a reprisal by other motorcyclists who began to attack traders in the market, especially those selling building materials.
The rampaging commercial motorcyclists also blocked the highway and reportedly attacked motorists, who were forced to take an alternative route.
It was revealed that several people lost their lives and many shops/houses were burnt down by the rioters.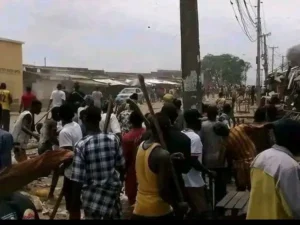 A source also revealed to Sahara Reporters that churches were attacked during the crisis.
As of when filing this report, the Police have arrived at the scene of the chaos to restore normalcy.