By Don Peter Okoro.
As the new Executives of the Pentecostal Fellowship of Nigeria ( PFN) Uruagu Ward was being inaugurated yesterday, the 4th of June 2023, the popular woman of God, Woman Bishop Nkoli Okeke, has called for serious preparation in anticipation of the second coming of our Lord Jesus Christ.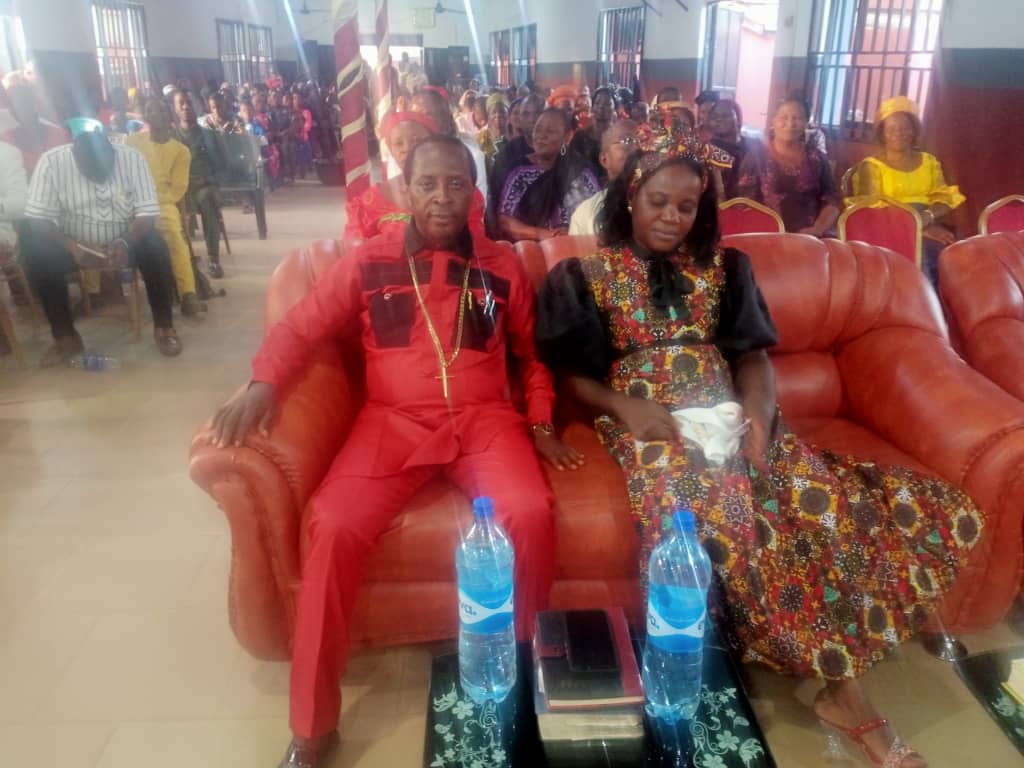 Speaking in an exclusive interview shortly after the ceremony, Woman Bishop Nkoli Okeke said:.
" I appreciate everyone and at the same time,I thank God and our Lord Jesus Christ the soon coming King for everything He has done in this inauguration. I also thank all the Clergymen including the Bishops. As we inaugurate today, let us remember that our Lord Jesus Christ is coming very soon.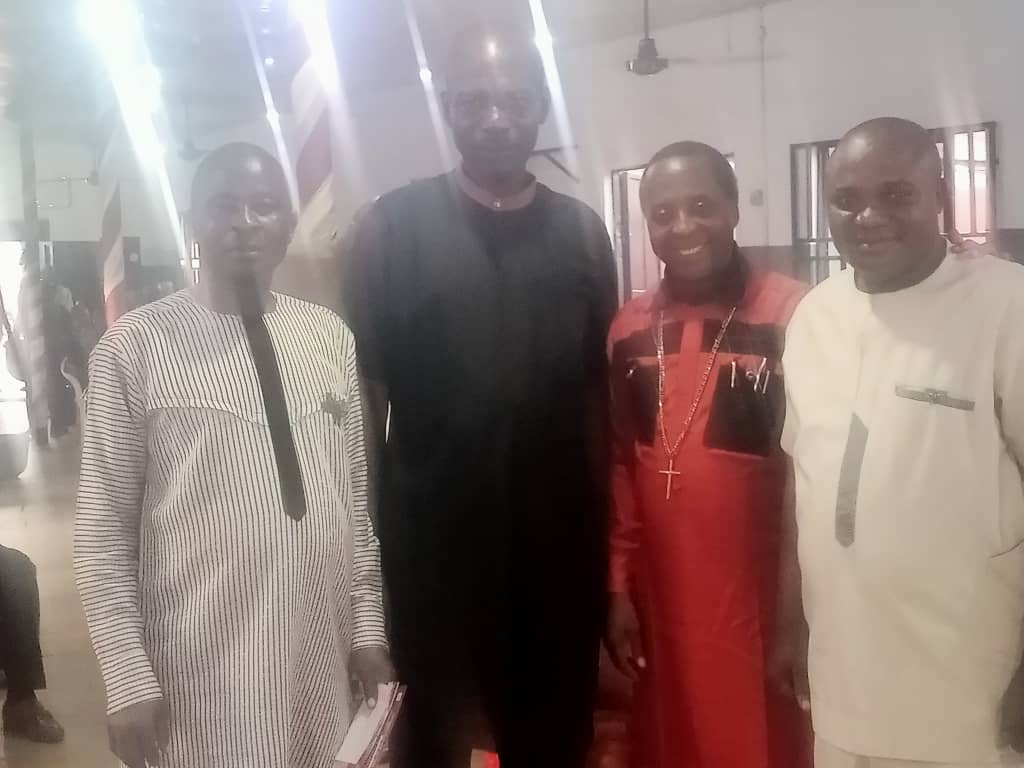 He said we should occupy till He comes. He said He is coming to rapture a Church without spots or wrinkles. And we are the Church He is coming to rapture.
He is the reason we live and the reason everything is being beautified. I also thank God for the Honour bestowed on me as the OPM.( Overall Personality Movement)".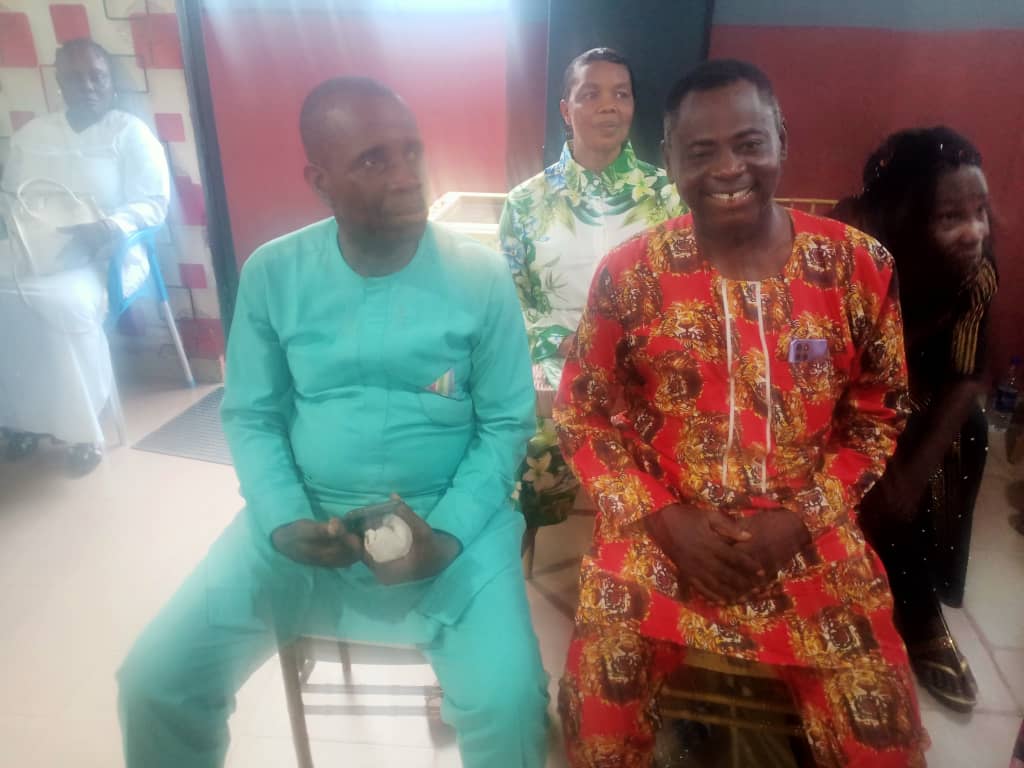 In his message, the Chairman of Nnewi North PFN, Bishop Elect Godwin Igwillo, said:"I bless God, because looking into my life of over 30 years of Christian Leadership, I discovered that what a Leader needs in order to succeed is Servant Leadership and I preach it with passion.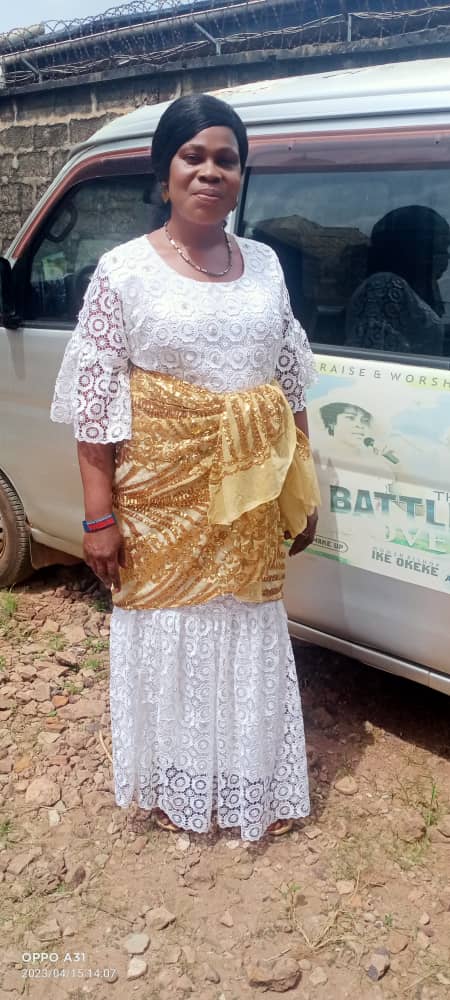 A Leader should know the type of people he is leading in order for him to succeed." Asked to bless and pray for the new Executives, he offered:"My prayer is that God should prosper the Body of PFN, all the friends of PFN and all the people that came, including the Obi Uruagu on whose ground we are having this ceremony and all the Bishops and Archbishops that God has blessed us with in this part of Nnewi". In his contribution, the Senior Pastor of Authority and Power Bible Church, Bishop_ Elect Alphonsus Ubido said:"My goodwill message to the newly inaugurated Executives is for them to be Servant Leaders, just as the Nnewi North PFN Chairman has preached. That is just the key to success in Leadership. My prayer is that God will continue to strengthen and bless them with the wherewithall and everything they need to succeed.". In his comments, the newly inaugurated Chairman, Pastor Sam Agina said he felt very happy and grateful to God. In his words:" I didn't expect that because I didn't vie for it. I was just called and told that I am going to be the Chairman, so I was surprised." On his vision for the Ward, he explained:"My vision is to establish a Children/ Students Institution which we will call:. "Catch Them Young. " By God's grace,we start to nurture them from that young age, not only in Learning, but in Character; teaching them to know who Christ Jesus is. Another goal is in orgainising Seminars and Prayers for the men of God here. More essentially is the need for Evangelism." In his prayers, he prayed that his regime will effect the lives of Ministers, especially in the area of character moulding, so that their lives will be changed and transformed and for them to understand what they have been called to do and for God to help everyone."
One of the biggest financiers of the Ward, a former Chairman of the Ward and now Patron, ,Rev. Dr.Christian Chukwu was asked the reason he gives so much and he replied:"The Bible says that the Soul that giveth shall be made fat Give and you shall be given, good measures, pressed down, shaken together and running over shall men give unto thy bosom. The word of God remains the word of God. It is unchangeable.
The purpose of always giving is that God ministered to me to always do so, because I suffered and cried in poverty and God told me that if I do not give, I'll remain in poverty. So I always look for opportunities to give."
On his Goodwill Message, he pointed out that he has already ministered to them and given them a lot of support and that now that they have made him their Patron, they will continue to benefit from him and he will help in keeping the flame alive, because, according to him:"Uruagu PFN is the most vibrant Ward in Nnewi."