By Don Peter Okoro.
Some Major Stakeholders of the foremost Igbo Women Group in the country, Umunwanyigbo Amaka from different parts of Igboland have come out to boldly commend and appreciate their Leader,Her Excellency Dr (Mrs.) Oluchukwu Elijah Ojukwu. Speaking in an exclusive interview,Mrs. Ifeoma Edeh from Enugu State but resident in Uruagu Nnewi, Anambra State, said:" Mummy Oluchukwu is the Best Mother in the world. She always take very good care of us, especially the widows and the needies.
She is always ready to take care of whoever that needs whatever. Whenever she appears in any setting, she is always a very helpful woman. Mummy Oluchi is always there for us and we don't cry for food, clothings or accommodation. She is always there for us. She is always there to take care of us. I'm using this opportunity to appeal to all Igbo women to come and join Umunwanyigbo Amaka Worldwide.
Every good thing is there. In Umunwanyigbo Amaka, we are taught on how to live peacefully with our husbands, how to build a home and how to take good care of our family and so on." Also Speaking, Mrs. Ngozi Anichukwu from Awka South has this to say." In this Group Umunwanyigbo Amaka, we are bound together in unity and love. Mummy Oluchi is one in a million. She takes very good care of us. She is a United Nations Peace Ambassador. She is one in a million. The small girl with a big God. Love is what is reigning here,". On her part, Hon.Mrs Agatha Ngozi Aniazoka described the Group as a Non Governmental Organization whose aims and objectives is to unite Igbo women and galvanize them to start helping the poor and the needy, and to help the widows organize themselves in both social and cultural activities." On the programs they have embarked on so far, she stated that they are too numerous to mention as Mummy Oluchi empowers everybody, members and non-members, widows and non widows. In her words." Mummy Oluchi empowers everybody and the plan is to make every Igbo woman to shine.". Not left out of the commentaries was Hon.( Mrs.) Chiedu Raymond who stated that."Our aims and objectives is to carry all the Igbo women along from all over Igbo Land, whether they are resident in Igboland or not.
Also if you are not Igbo, but married to an Igbo man, you are specially welcome. We are one.Women are something else and we are Women. Only women can take care of the things that are happening in this country right now.
In the Bible, there are women like Esther. There was something she did in the land of Shushan and she brought deliverance to her people. We call on the women wherever they are to let us build our nation and our land. Let us deliver our land. If you know your worth as a woman, you can do all things. I can say that after God it is Woman.
Our vision is to carry one another along, love each other and support one another. We should build our families and our homes and make things to happen for peace to reign. You will find out that these days there is no peace at home, because of what is happening. God will help us, we are going somewhere.
We want people to support us. We want everyone to support, because things are getting out of hand in this country. We want to build our homes and our nation. Thank you."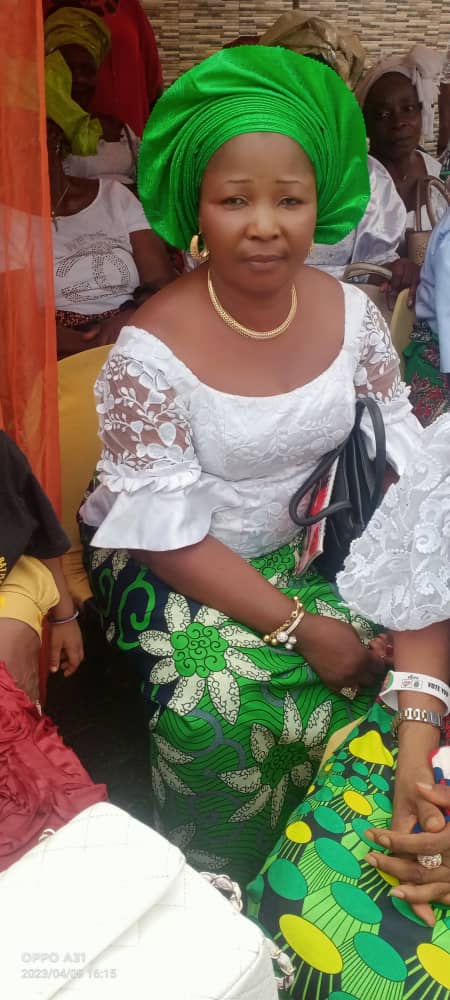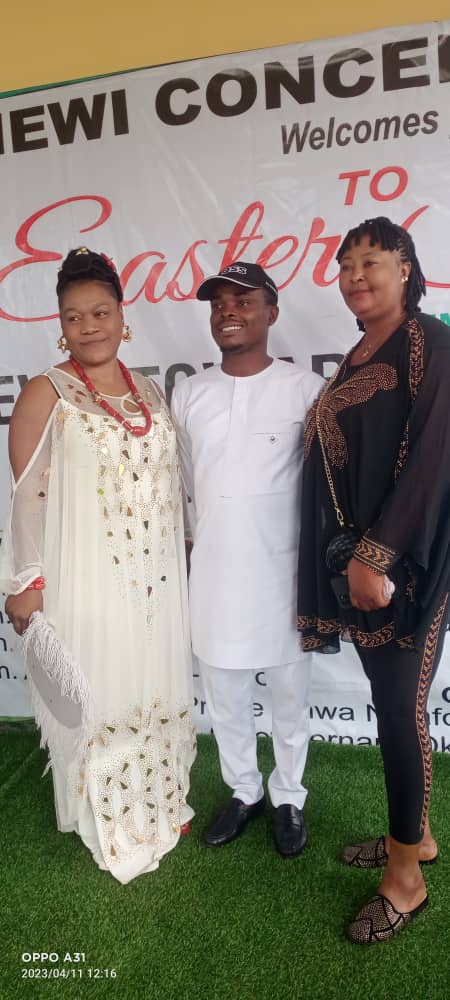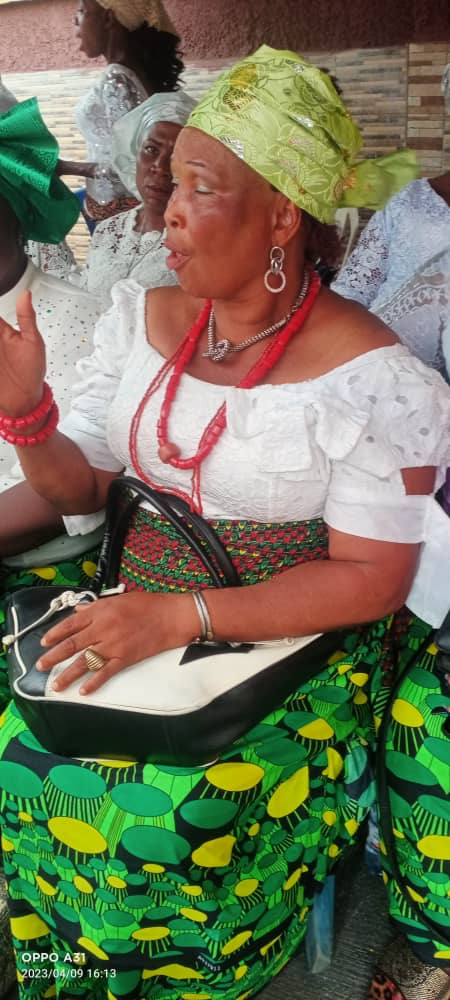 .