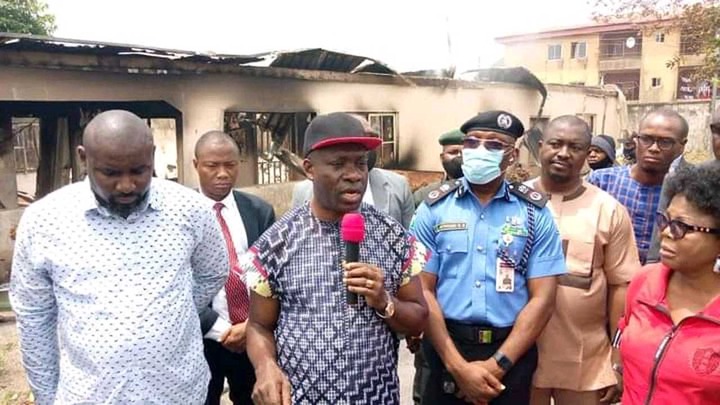 Despite frantic efforts by Anambra State Governor, Chukwuma Soludo, to restore peace and security in the state, the activities of 'unknown gunmen' terrorising the state seem not to be abating.
Gunshot sounds are increasingly becoming familiar to many residents of Anambra State. As if the trauma that arises from constantly hearing gunshots is not enough, the firers cause arson. They also kidnap. The resultant effect is that their action has returned Anambra to the status of a state under siege. Nowhere is safe anymore. Daily and weekly, stories of attacks on police stations, local council headquarters and other public institutions, killings and kidnappings are heard. Those who perpetrate these acts do not kidnap humans alone; they also 'kidnap' vehicles and demand ransom in return.
What surprises residents is the level of confidence these marauders attach to their notorious act. Brazenly, and dressed in black attires, with guns fitted to their chests and ready to fire, they move in choice cars unhindered to their various targets irrespective of the time of the day. They don't leave any target without inflicting pains, dispossessing people of breadwinners and means of livelihood, among others.
This is indeed not what the two-month old administration of Prof. Charles Chukwuma Soludo bargained for. Soludo had promised goodies for the people of Anambra State. But since he took over the reins of power on March 17, this year, one singular challenge that has distorted his programmes and activities is the reign of 'unknown gunmen'. As if the headquarters of crime has relocated to the state, certain places in the state have become near impassable due the activities of these marauders.