Former presidential aspirant, Adamu Garba has taken to his verified Twitter page to send a message to the Christian Association of Nigeria (CAN) after the youth wing of the religious body stated that they won't let their members vote for a Muslim-Muslim ticket in the 2023 presidential election.
Bellnews Online reported that the Chairman, North Central Zone of the body, Owoyemi Alfred Olushola, told journalists that Christian youths in the country have decided not to support the Muslim-Muslim presidential ticket.
Shortly after this report went viral, Adamu Garba urged CAN to stay away from politics.
He claimed that the religious body should be apolitical, adding that they shouldn't allow religion to define politics.
He also stated that electorates should be allowed to choose their candidates and religious bodies shouldn't raise tension in the country by speaking on political issues.
Check out his post below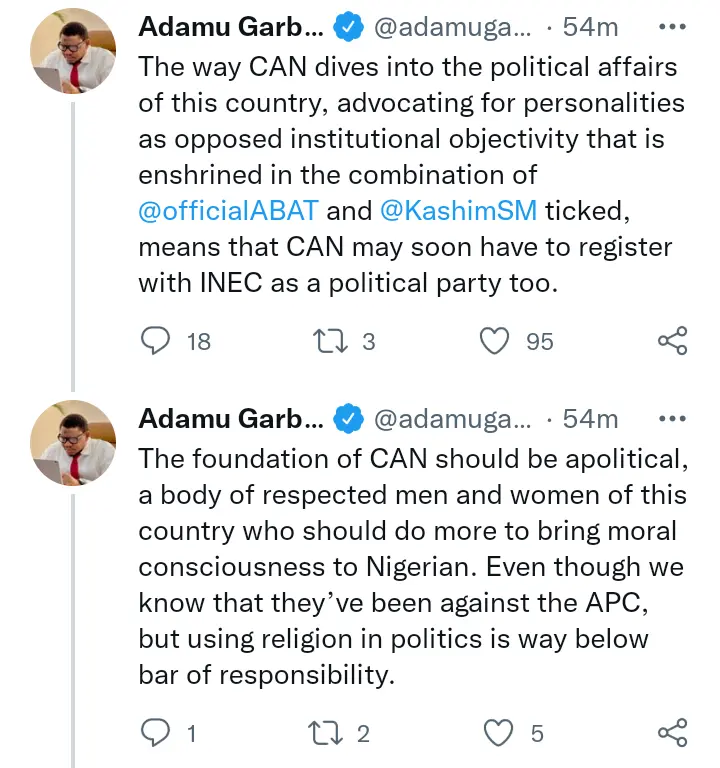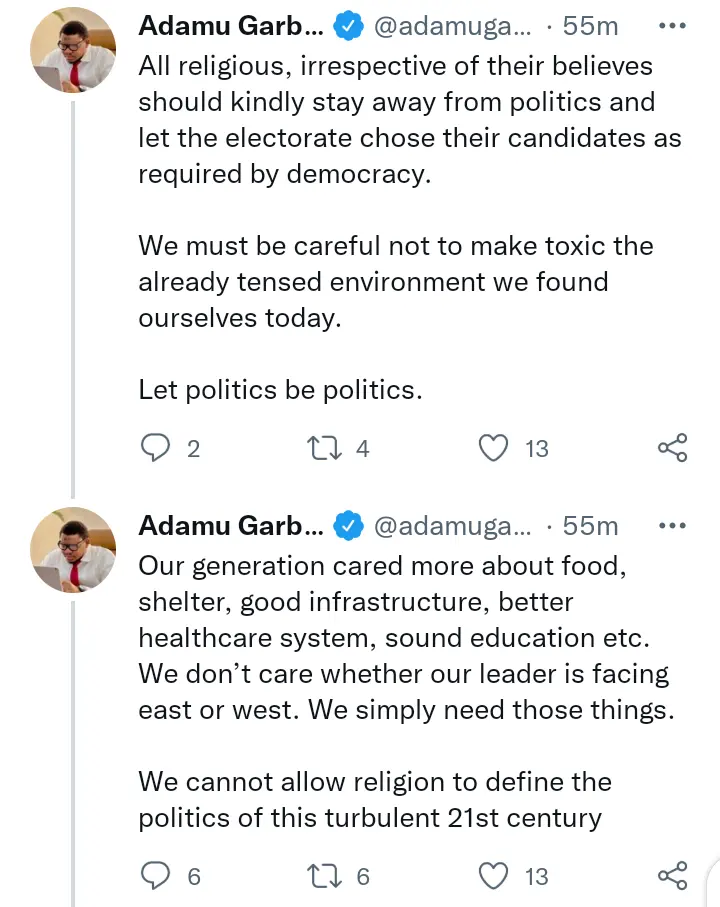 "The foundation of CAN should be apolitical, using religion in politics is way below the bar of responsibility.
All religious bodies should kindly stay away from politics and let the electorate choose their candidates as required by democracy."
What is your opinion on this statement?