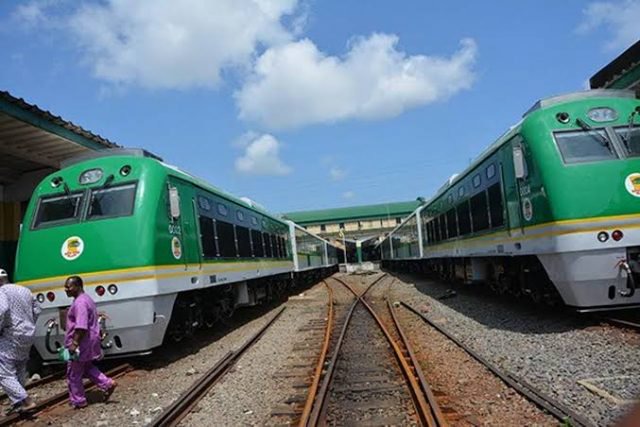 Recall that the terrorists had killed no fewer than eight persons, injured 26 others injured abducted scores of other passengers.
However, they have threatened to start killing the hostages if the Federal Government does not meet up with their demands within seven days.
One of their demands is the unconditional release of their detained children held in an orphanage home in Adamawa State under the strict supervision of the Nigerian Army as well as the release of their detained comrades.
Consequently, the family members of the victims staged a peaceful protest in the nation's capital on Wednesday, begging the Federal Government to listen and act on the bandits' demands so they can release their loved ones.
According to them, it's now 58 days their loved ones have been in captivity, beaten by the sun and rain besides other psychological problems
At the NUJ Secretariat where the demonstration took place, the protesters displayed placards bearing inscriptions like, 'President Muhammadu Buhari please order the immediate release of abductors' children to save our loved ones', '#Save AK9 Abuja-Kaduna train kidnapped passengers, President Muhammadu Buhari save your citizens from their abductors now', 'President Buhari please save our loved ones', etc.
Sobbing profusely as she spoke, one Mrs Matilda Kabiru Muhammed, whose husband was abducted by the terrorists, said: "Permit me to say there's nothing good about the afternoon. Yesterday, we received the most heartbreaking ultimatum from the abductors of the AK9 train passengers. The shocker is one which prompted this afternoon's protest
"The past 58 days have been one of unprecedented agony. Although, we have kept the hope of seeing our loved ones again, but yesterday (Tuesday) took the wind out of our sails. Whatever hope we have seems to be slipping through our fingers.
"We found out through the media the ultimatum by the abductors of our loved ones to release their children who were held captive and separated from their mothers.
"The scariest part of the ultimatum is the threat to life. What manner of betrayal is this where the world seemed to have moved on? This fight goes beyond the 60 plus people in captivity, it is accountability, owed to us by the people meant to lead and govern us. It is breaking a promise made to serve and protect not just them, but us all.
"We are calling on Mr. President (President Muhammadu Buhari), the service chiefs, the head of security agencies, national and international human rights organizations, to rescue our families. They are your family too. There can be no negotiation without dialogue.
"Do not close the chapter on our story, it will forever change the course of history. Release their children let us have our family, and your family back. Do not turn a blind eye on our plight.
"We are also calling on all the presidential aspirants in Nigeria today. This is not a time to be selfish with your ideas and plans. Share them, make your campaign promises a campaign reality.
"Finally we are once again appealing to our dear president and Commander in Chief of the Armed Forces of the Federal Republic of Nigeria to kindly consider and accede to the demand of the abductors of our family members and save innocent Nigerians and your citizens."