Having verified that those who attacked the publisher of bellnewsonline.com are not state actors, we may wish to in-between the investigation point to relevant directions to facilitate the process of justice in observance of objective journalistic ethics.
Do you know that experts in medical field have concluded that Head injuries can cause internal and external bleeding?
Bellnewsonline.cim gathered from certain staff in teaching hospital that last month Late Jane Chidiebere Iloka (Nee Ezenwonye) was attending work with bondage on her head.
Our source who spoke in condition of anonymity insists that the wound is still fresh and behind her skull. Upon further investigation, our company discovered that the head injury was occasioned by domestic violence; though just one of the numerous domestic violence that maybe a remote reason for the sudden death of late Chidi.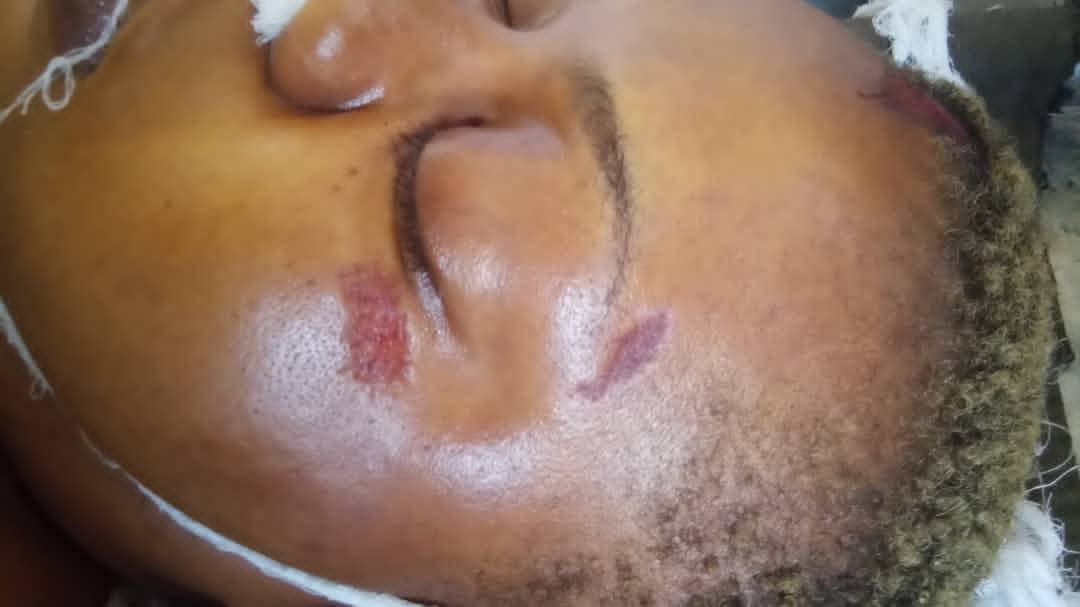 Bellnewsonline.com consulted experts on how to know if you have internal bleeding from a head injury? And among others we were supplied with the following symptoms;
numbness, usually on one side of your body. tingling, especially in hands and feet. severe, sudden headache. difficulty swallowing or chewing and sadly low blood pressure.
We gathered that a night before she passed on, Late Chidiebere Iloka complained of severe and sudden headache, though her husband was seeing by those attended early morning mass in E De Work prayer ministry heading home around 5 to 6am, probably returning from a night function which is always sustained by the consumption of alcohol.
Having verified that late Chidiebere Iloka is a BP patient from someone or a proxy who always guide her on what to and what not to consume, it becomes imperative that the weapon that her husband allegedly used on her head about few weeks back may have "triggered a silent shutdown process" either psychologically, emotionally or otherwise, worst still since we have confirmed that such injuries could cause low blood pressure.
Experts maintained that Head injuries if not properly treated could lead to permanent brain damage and sudden death.
On the strength of the above, Mbazulike Iloka MBA MBA should provide us with the laboratory results of his wife after she sustained the head injury due to domestic violence as alleged. Did they visit any hospital at all? If yes, which hospital, if no, then can we associate the sharp headache she had a night before she passed on to previous domestic violence, principal among which is internal bleeding?
On the strength of the foregoing, bellnewsonline.com needs to verify the rumours on the movements and phone calls placed by Mba Mba within the hours of 6am and 9am in the said morning of the incidence, why do we have the suspicion that the said breakfast which the late decent civil servant was alleged to have served on skimpy dresses while visitor was in the house was served earlier than reported?
While we wait for the autopsy, we can get better fact from the phone calls between him and his two active allies in this matter who are neither close relatives of either family.
We are wondering if government could look into the recent activities of these two close allies whom we gathered attempted to shortchange him with another name few days before his controversial appointment was approved.
We equally gathered that one of the reason why our publisher was brutalised and teargassed almost to death was that he leaked the video of the late Chidiebere Jane Iloka online, well, we wish to let the general public note that our boss did not break into the mortuary as alleged, rather Mba Mba ran into the wrong hands for protection and they deliberately leaked the video to the press, the voice had in the leaked video is clearly that of one whom he recognises too well, the external person handling the camera was his in-law.
After they hurried to deposit the body in the Teaching Hospital only four persons had the video and the saddist among them deliberately leaked it to the press, the one that is unforgiving; Mba Mba knows him too well.
Our team is of the opinion that if the Commissioner for women affairs download the phone calls between this persons on the day of the sad event, it may fast track the autopsy.
Stay with Bell News for more development on this matter and remember our publisher in your prayers