In the light of stinginess and political statement made by the spiritual leader of Catholic Adoration Ministry, Rev. Fr. Mbaka to former governor of Anambra State and also the presidential candidate of Labour Party in Nigeria Dr. Peter Obi, the Catholic Diocese of Enugu have made a move to shut down Catholic Adoration Ministry Because of their spiritual leader recent misconduct and unguided speech.
Recently In an article published by Bellnews online, you can recall that Fr. Mbaka have out of anger called the presidential candidate of Labour Party Dr. Peter Obi  a stingy man.
So to this effect a letter have been issued from the office of Catholic Diocese of Enugu to Adoration Ministry.
In the letter by Bishop of Enugu Diocese it was stated that "  I hereby prohibit all Catholic telergy, religious and lay faithfully, henceforth from attending all religious and liturgical activities of the Catholic Adoration Ministry until all due process initiated by the Diocese of Enugu is concluded.
What do you think about this readers, kindly drop your comment in the comment section below and don't forget to subscribe and click on the notification button for more.
See Letter below.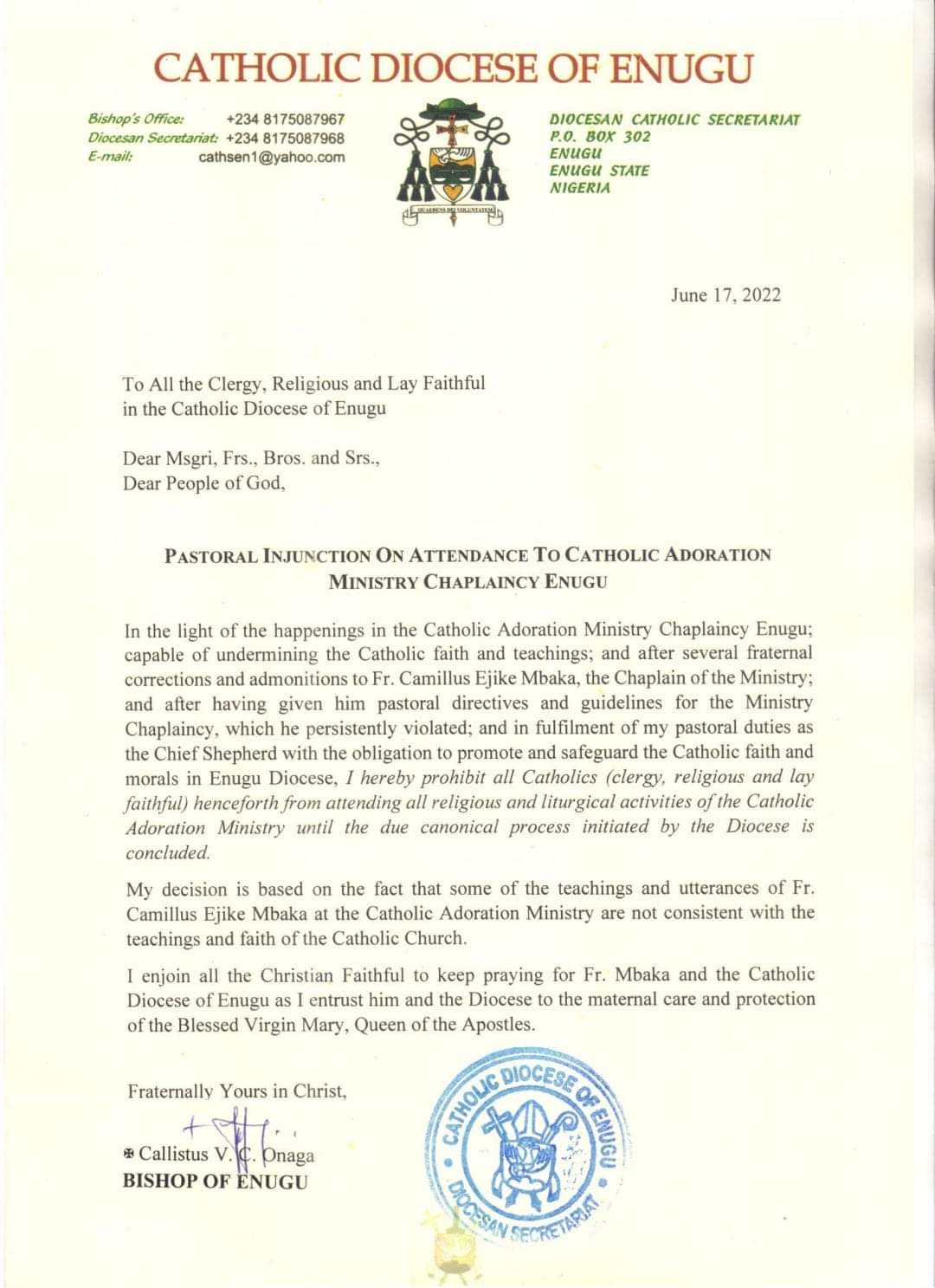 Thanks.