Since Ibeto returned to Uruagu to grab land and fight the Nnewi Royal Family through the promise of autonomy to Uruagu Nnewi Community, Uruagu has moved from one crisis to the other and now some angry men are begging Ibeto to leave their wives alone.
In the history of Uruagu Nnewi Community Development Union THINGS HAVE NEVER FALLING APART as it is today and worst still people are about to witness broken homes as Ibeto drag peoples wife into his personal crisis.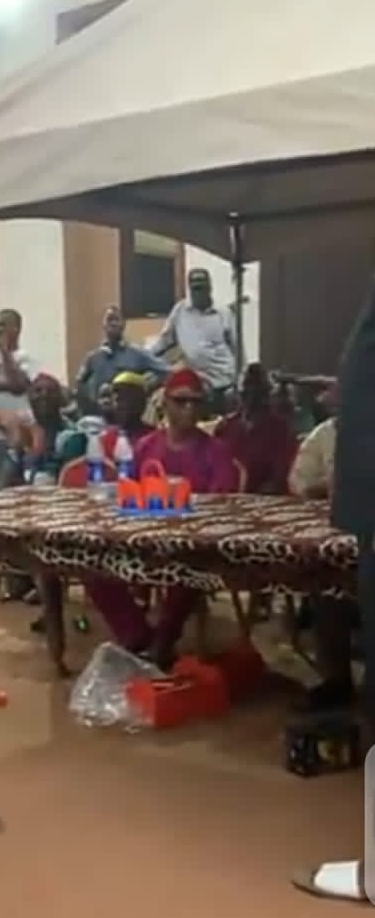 Since a viral voice note called the attention of Uruagu men to the possible spiritual implications of sharing wrapper to their wives in the names of politics, Uruagu men have question what Ibeto is planning to do with their wives. However, the picture starting getting clearer as he postponed the meeting of Uruagu Nnewi Community on Sunday for unknown reason and summoned Uruagu married women to a secret meeting and one of the women alleged that some of their numbers were collected, according to her, she do not know what this men are upto, but God is going to deliver us all.
An expert in Nnewi native law and custom told Bellnewsonline.com that married women dancing for a man at his own instance is inherently promiscuous and alien to Nnewi Native Laws and Custom and by extention that of the entire Igbo race. If Ibeto needs to get involve in any form of gratification accumulating from women he should invite young ladies to dance for him and he is at liberty to take a third wife from the bevvy of beautiful single girls in Uruagu. Sharing cloths to married women and asking them to dance for him is very suspicious and can pass for a TABOO if the elastic limit is exceeded. He advice Uruagu married men that save there's an existing festival in which their wives dance in the past, allowing their wives to go and dance for another man who is not a Monarch or elected person a a mark of irresponsibility on their part.
Sources close to ibeto told Bellnewsonline.com that ibeto have history with peoples family in Otolo and he is not surprise he left Rivers State overnight just to come and interact with people's wives in Uruagu
Stay with us as we open fresh investigation on Ibeto beyond land grabbing and promise of illusive autonomy to Uruagu Nnewi Community.
Watch Video below
Uruagu women dancing to satisfy ibeto