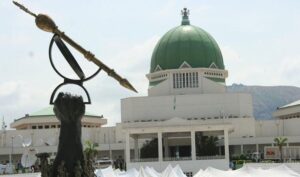 Meanwhile, Tinubu has promised to replicate in Nigeria the developmental strides he put in place in Lagos State while he was governor.
He made the pledge at the Oba of Benin's palace when he paid him homage as part of his consultation visit to delegates ahead of the presidential primary of the APC.
Tinubu, who said he was at the palace to seek the Benin monarch's endorsement and prayers for his presidential ambition, said Lagos State was in a bad shape when he became governor, adding that he made the state a mega city before he left.
In his response, the Oba of Benin, Oba Ewuare II, said the Benin throne is non-partisan, but interested in who becomes the President, hence it would pray for a good leadership.
Osinbajo, on his part, held a closed door meeting with top members of the APC in Katsina State on Saturday inside the Presidential Banquet Hall of the Government House.
Governor Aminu Masari led other APC leaders in the state to the meeting, which also had in attendance delegates to the forthcoming presidential primary in Abuja as well as members of the state House of Assembly.
Amaechi said he was more experienced than Osinbajo, Tinubu and other aspirants vying to clinch the party's presidential ticket. He stated this in an interview with journalists shortly after an interactive session with APC delegates in Gombe on Saturday.
He said, "I am more experienced than all of them; I have been governor, minister and Speaker, all for two terms. I have been a director-general of President Buhari's campaign. I have toured the country; I took the President to the 36 states of the federation.
"I took my time to understand what is going on."