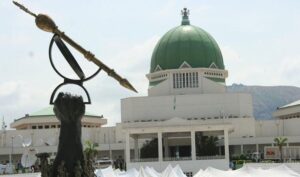 The National Assembly last week passed a bill which allows statutory delegates to vote in primaries, but President Buhari has not signed the bill.
National Assembly had omitted statutory delegates from the list of delegates to vote at the primaries.
According to the National Assembly, 'statutory delegates' include the President, Vice President, Members of the National Assembly, Governors and their deputies, Members of the State Houses of Assembly, Chairmen of Councils, Councillors, and National Working Committee of political parties, amongst others.
All Progressives Congress, APC is expected to hold its presidential primaries on the 29th of May ahead of the 2023 presidential election.