The situation of things in southeastern Nigeria has continued to give every peace-loving Nigerian a source of worry.
As it seems, some outlaws are beginning to cause havoc in different parts of Southeast Nigeria, especially Imo state.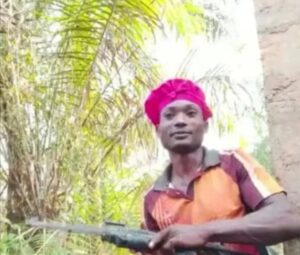 According to a report made by the Bellnews, 12 unknown gunmen were arrested by the police in Imo state a day ago.
Amongst those arrested is a notorious member of IPOB, ESN identified as Ikechuckwu Ohaeri.
This young man has for many years continued to boast on Facebook that he will never be arrested because of his fetishes and guns he possesses.
He was however arrested after police raided his hometown, Ihitte Uboma LG in Imo state.
This news of his arrest has generated a lot of attention as many people are reacting to it.
The majority thinks that this is indeed good.
They praised the police for their efforts and also asked the authority to go after all other members of this proscribed group, IPOB.