Obidients, a sobriquet for supporters of Peter Obi, presidential candidate of the Labour Party, have staged a protest at the White House and Capitol Hill in the United States of America (USA).
Bellnewsonline.com reports that the protesters described the 2023 election in Nigeria which produced Bola Ahmed Tinubu as president-elect, as "fraudulent".
Speaking during the demonstration on Monday, a Polling Unit agent, Samuel Adewusi, who is an attorney in the USA and served in Badagry area of Lagos State during the February 25 election, alleged voter suppression.
Aisha Yesufu, an influential 'Obidient', was among the protesters.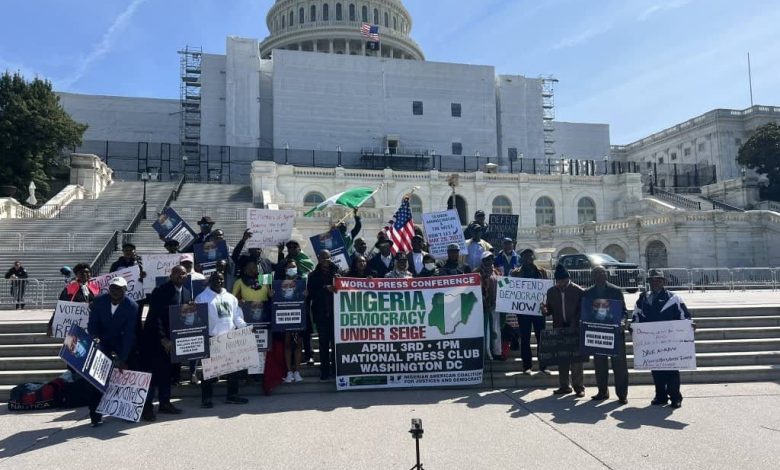 "It was serious violence that I witnessed myself. They told people that you cannot vote because you look like a certain way, or because you are from certain part of Nigeria. That is not what Nigeria is all about. That is not what democracy is all about. That is a crime against humanity. And I think United States should never stand for this. We Nigerians in the United States should never stand for this," Adewusi said.
The 'Obidients' displayed placards which reads: "Nigeria's Democracy Under Siege", "Daylight Robbery", "Nigerians Reject The Election Results", among others.