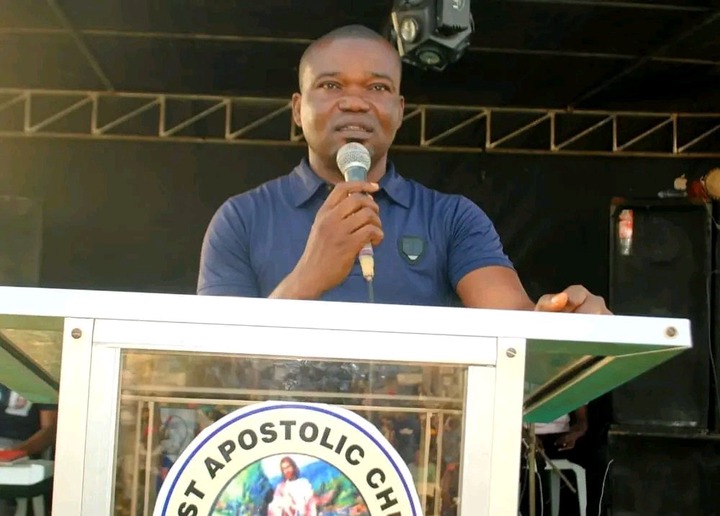 Pastor Oluwasegunfunmi Oluwasinaayomi, a pastor at Christ Apostolic Church Worldwide has taken to his Facebook handle to pen an open apology letter to Christians for years of false sermons and messages which didn't come from the Lord. According to his letter, he apologized on behalf of their pastors, choir leaders, church leaders and every Christian in the world who fall into this category of preachers.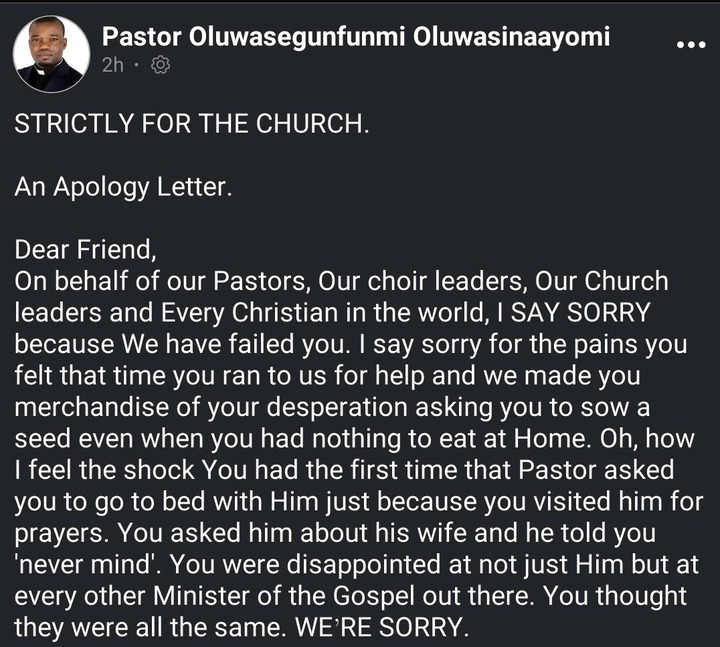 Pastor Oluwasegunfunmi Oluwasinaayomi: "I say sorry for all those false 'Thus Says The Lord', He didn't say anything. It was targeted at your purse. Imagine a brother is hungry and comes to the church for solution and the church is still extorting from him. Isn't the church hurting more people than they are healing? Could God not be expecting us to humble ourselves and repent to this generation for those deceits, false?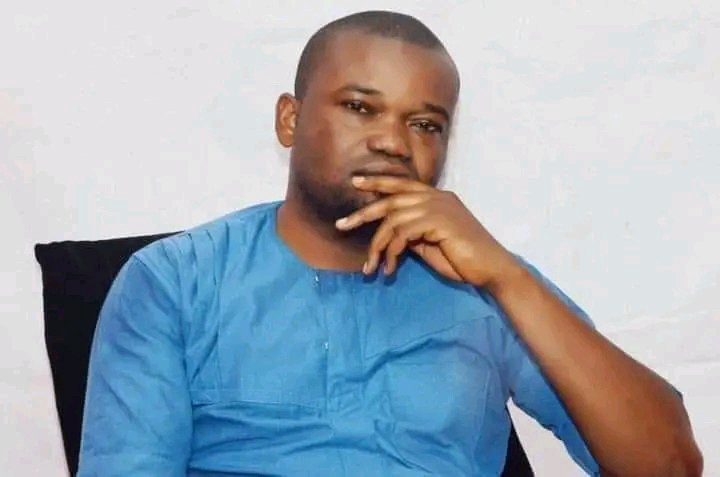 "If you have been in the church, please accept my apology and forgive us. Don't let the weakness of a man deny you the strength in Christ. Let brotherly love continue, let revival come for we are now in end time. No time to count wrongs".
Many people also reacted to this post in the comment section.