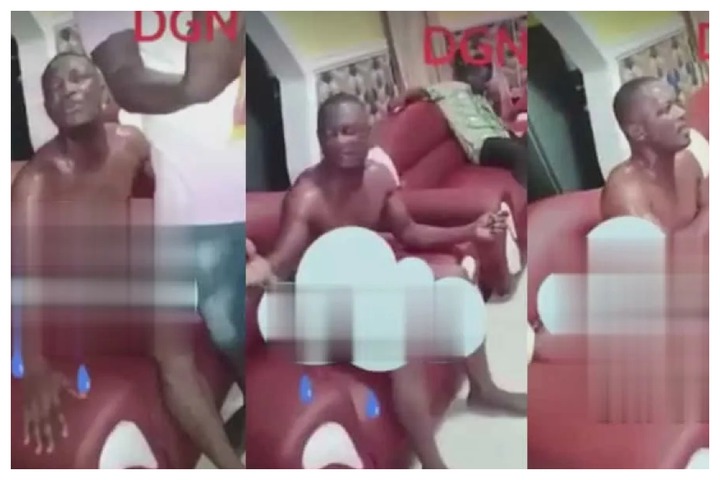 A randy Pastor has been caught in the act of adultery.
The Pastor was caught in the act naked by the woman's hubby who together with his family members, captured it on camera.
He said it was the woman who invited him over saying she was feeling lonely and demanded company.
He said he stopped what he was doing and rushed to her residence to see her as he was indeed planning to go on evangelism that day.