By Don Peter Okoro.
The Industrial and Commercial hub of the South East, Nnewi, in Anambra State of Nigeria, was thrown into a Festive mood on Saturday, the 16th of September 2023, when His Eminence, Rtn. Archbishop Kene Don Ifepe PHF was installed as the 11th President of the Rotary Club Nnewi Central.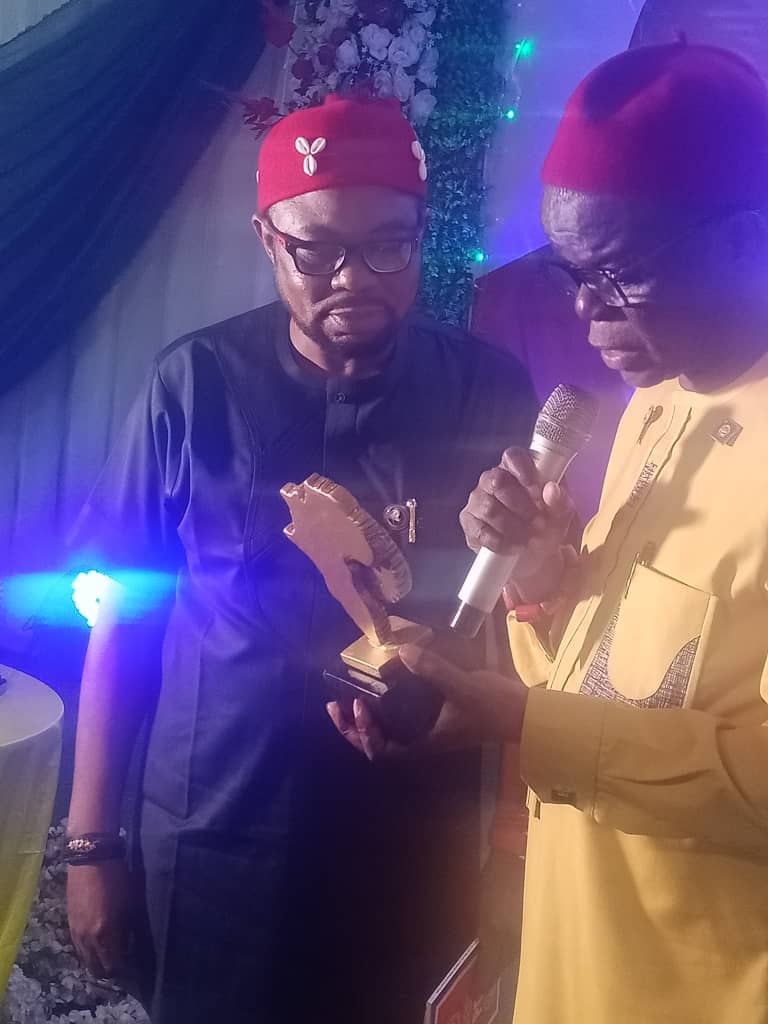 The ceremony which attracted Eminent Personalities from far and near also witnessed the esteemed presence of the District Governor of Rotary International District 9142, Rtn. Akan Emah. Others on board were: Assistant Governor Zone 17, Rotary International District 9142, Rtn. Iloduba Nnaemeka Aghanya PHF , Rtn. Ogechukwu Ofomata,Rtn. Anulika C. Omeata PHF among others.
In a brief interview with the Press shortly after the event, the newly installed President was asked about his first priority as he steps into office and he replied:"Our number one project is the dust to desk project; which means taking children from sitting on the floor and get them to sit on chairs and make use desks in Primary Schools, in order to make for a more conducive learning environment.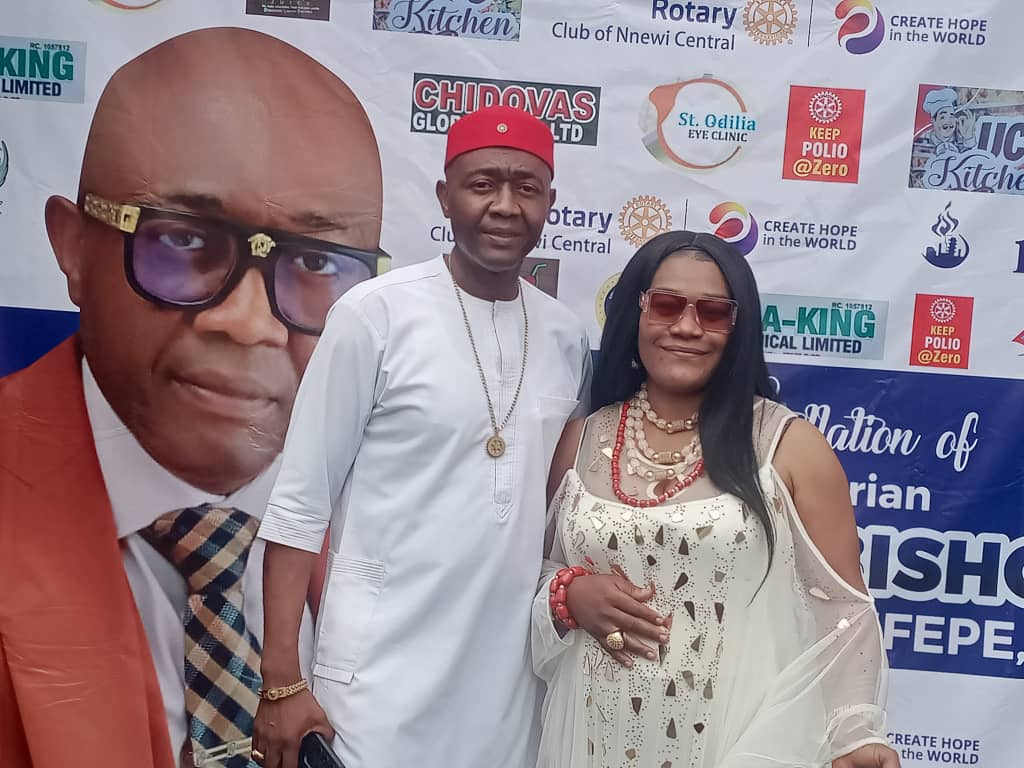 And I'm taking one Primary School here in Nnewi and another in Ozubulu to do that. Last week, we did Child & Maternal Care where we gave away kits to Expectant Mothers which they need during child delivery. We have also done Economic Tree Planting at NAUTH and environs, over 36 Economic Trees were planted.
We all know what the environmental issues are to the climate, so we do this to help the climate." On whether he is impressed with the turnout of the event, he answered:"Yes I'm very very impressed.
Despite the rain, the turnout was very encouraging. I'm a man that believes in quality over quantity. I don't believe in calling the whole world, but I call empathic people who can identify with what we are doing and as you can see, our Awardees are people who merited it and they did their best and I'm very happy.
Today has been so amazing." On his message to his fellow Rotarians, he offered:"Let us unite and make the world a better place. There is nothing like unity. We will achieve more that way.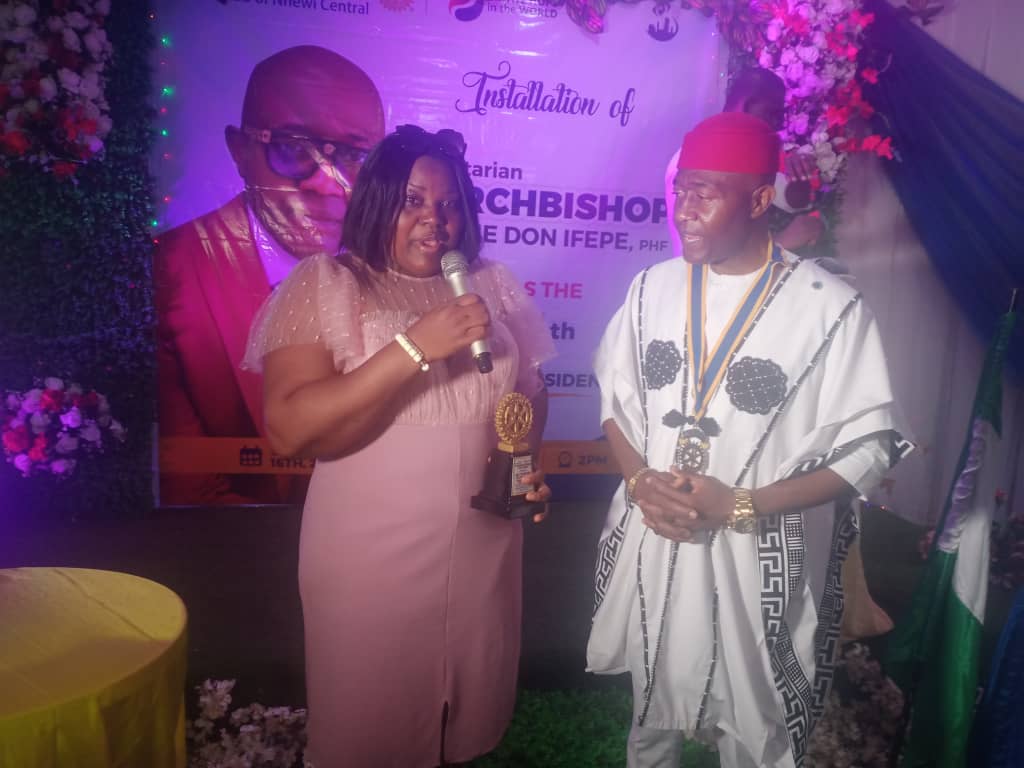 That is why out of my 6 projects,5 are Joint projects with other Rotary Clubs within Nnewi Zone that is: Zone 17 and Zone 18." As an International figure, he was asked how he intends to deploy his contacts and connections in order to attract the International Community, he pointed out: "In Rotary, we have what we call International Fellowships, doing Global projects around the world together.
Once I get back, I'll connect with other Presidents in Canada and we will launch projects that can help third world countries like Nigeria.That is the beauty of Rotary Club and we have over 4,000 Clubs Worldwide and you are part of every place you go." The Highpoint of the event was the conferment of Merit Awards on some eminent personalities including: the President General of Nzuko-Ora Nnewi,Dr. Maduka Atueyi and a former Assistant Director of the Central Bank of Nigeria,Chief Barr. Lawrence Chukwudi Ezenyi, Ichie Udoka Nnobi. Also Awarded for her uncommon acts of Charity and Humanitarian activities was a Notable Philanthropist and woman of God, Her Excellency, Prophetess Dr Mrs.Mummy Oluchi Elijah Ojukwu,Oke Ogba Jesus, General Overseer, God's Weapon Deliverance Church International Inc. President General, Umunwanyi Igbo Amaka Worldwide and Founder Voices of Widows and Needies. Others are: Chief Okeke Francis Tochukwu and Chief Ekenenna Okafor Omabu. In all it was a day to remember and the memory of it will linger on in the hearts of all those who were privileged to attend the event.