Nigerian actress, Chacha Eke Faani, has announced the end of her marriage with her husband Austin Faani, Bellnews online reports.
In the post shared by the actress on her social media account titled "Leave now alive or leave as a corpse", the actress revealed that she has been living a lie in her marriage for the past years, said that her marriage was never good for her, that she was always struggling and pretending like nothing was happening.
The mother of four children said that many women have died in the cost of pretending all is well while hoping, wishing and praying for a better tomorrow to come but it never comes until they are dead. She said "I don't want to die or go inexplicably missing".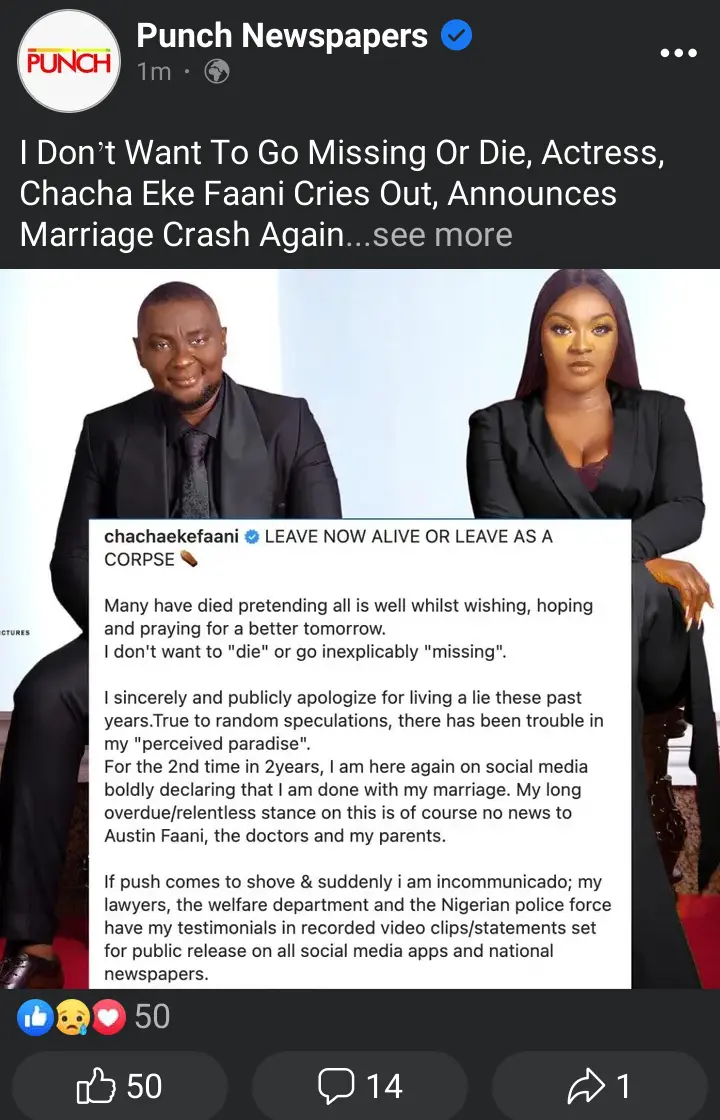 Chacha Eke said for the second time in two years, she is on social media again, boldly declaring the end of her marriage with her husband, Austin Faani.
This is as she said that she has recorded a clip/statement in a video and has given it to her lawyers, the welfare department and the Nigeria Police Force to share it on social media platforms if anything happens to her.