By Don Peter Okoro.
It was the fulfilment of a dream and the realisation of a long time desire for Prof. Victor Madubuko, an Uru Umudim Nnewi Born University Don at Yeshiva University New York,USA., on Sunday the 23rd of April 2023 when his magnificent project: MOONSHINE RESIDENCE came into reality.
First of it's kind, East of the Niger, the beautiful edifice is a place where families, friends and corporate persons can come and spend quality time together in security tight and peaceful ambience.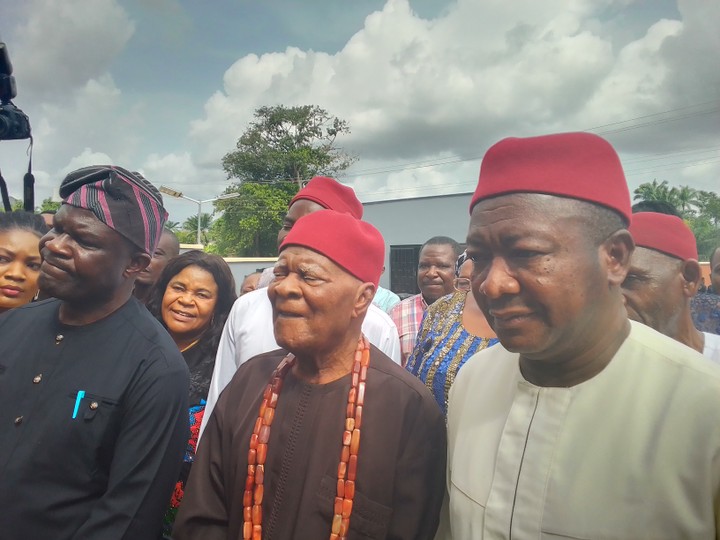 The Facility is neither your regular Residential Apartment nor your normal Hotel Premises. It's a gap between both. Addressing the Press, shortly before the Commissioning of the Facility by His Royal Highness, Igwe Dr. K.O.N. Orizu 111. , the young and ebullient Professor had this to say:" I'm originally from here,. Uru Umudim Nnewi. This is the place I call home. I'm a Human Resources Management Consultant by profession. That's what I do and teach. I'm also the CEO of Career Nation a Company outside of New York.The reason for taking the decision to build this Facility here is because this is my home. As I was discussing with my wife, we decided that there is need to create a Residence that differentiates it's services from a Hotel; kind of Apartment that provides the facilities of a Hotel. So that families can come and feel comfortable and have facilities for their kids to play, if they are coming from Lagos, Abuja, New York or wherever, they will have the same standard of living as if they are outside. This is the reason behind this." Continuing he said: "Another reason is that we really want an improvement on the living standard of our people and we really need to walk the talk.
So, we decided to do this to create employment. Right now, we have close to 20 members of staff and all of them are from Nnewi. One other thing which is very important to me, my wife and my family is that 98% of the materials used in building and decorating this Facility came from Nigeria.
All the furniture, the CCTV, etc came from Nnewi. We didn't import anything. We wanted to give back as a way to contribute to the growth of Nnewi and Anambra State in general." As the First of it's kind, he was asked to throw some light on that and he answered:"Yes, this is a New Concept, even in the United States and across the world.
This is a Service Apartment where people can come stay as long as they want, do their things and leave. In this place, you have a feel of an Apartment, you have your kitchen, your living room, your parlour, the convenience, there is 24 hours Power Supply and the Air-conditioning Systems are all working.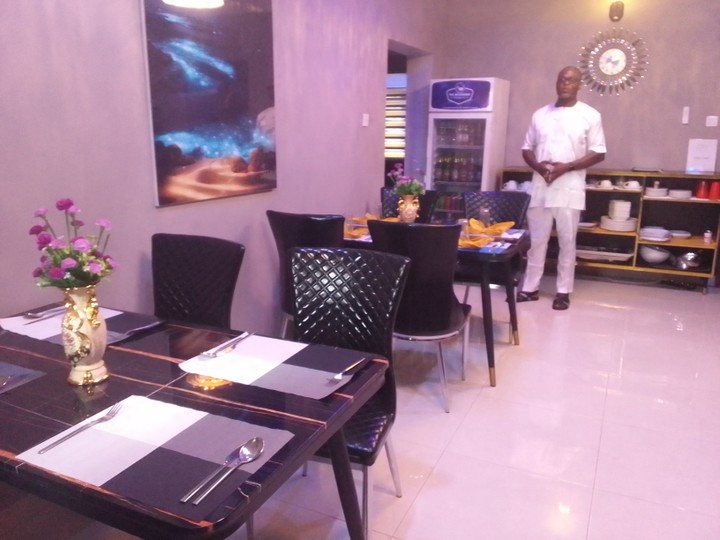 All the rooms have telephones and you can order for anything you want. You can spend two weeks here without any need to go out, because we can offer you, whether it is laundry, gym, office complex, a pool, beachland playground and most importantly an arena where kids can play equipped with Amusement Facilities.
We provide an inclusive atmosphere. It differs significantly from a Hotel in the sense that it is not open to the public. These Facilities are for people who are coming with their friends, families or alone. For instance, someone who works for MTN and need to be on a one month Training Program can come with his family and get assured that you won't have that traffic of in and out.
You can't afford to have your kids loitering around. They have enough Facilities to keep them busy in a very safe and secured environment. That's the difference of what we are offering.". Still speaking on the area of Security, Prof. Madubuko assured that the security arrangement is very tight as they are working closely with the Local Vigilante and the Nigerian Police Force to provide maximum Security, noting that Uru i is known for zero Crime rate and that Nnewi is safer than Brooklyn in New York and even Manhattan.
He assured that the issue of Security has been adequately sorted out. He also assured patrons of Clean and Potable water supply and of course 24/7 Power Supply. The Proprietor of the Facility, Prof. Victor Madubuko later took the Pressmen on a Facility tour of the place.
What they saw bemused them and the conclusion is you only need to visit the place to see things for yourself. The Facility is situated at Madubuko Rd Near The Uru Hall Uru Umudim Nnewi.