By Don Peter Okoro.
The Moonshine Residence Beach Soccer Tournament came to an exciting end yesterday, Sunday the 18th June 2023 with Team Moniepiont walloping Team Tummy Tummy 5–4 in the finals.
The match started with Team Moniepount scoring 4 goals in quick succession and it was like.Team Tummy Tummy had no hope again.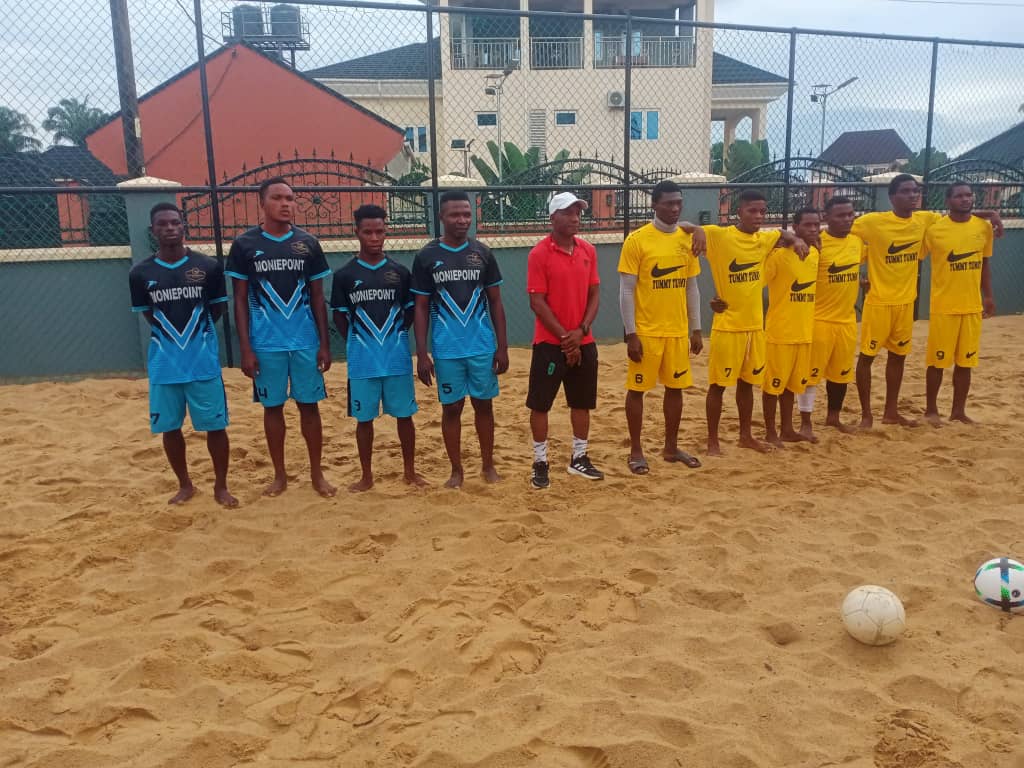 However, after the second half, Team Tummy Tummy bounced back to life, starting fighting like a wounded Lion and before you knew what was happening, they had already netted three goals.
Team Moniepoint woke up and scored another goal bringing their score to 5. In a desperate bid to meet up with Moniepoint, Tummy Tummy bursted in another goal bringing their scores to 4.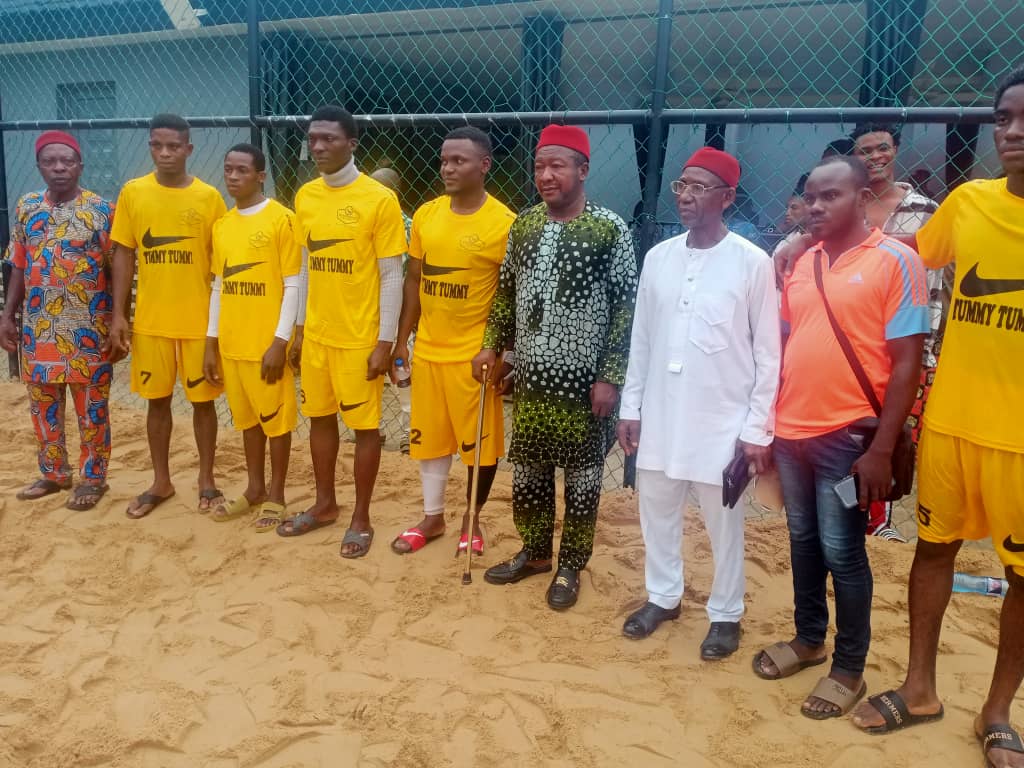 The match became very intense with Tummy Tummy fighting tooth and nail to secure an equalizer, all to no avail. As the match became hotter, both sides struggled to gain the upper hand but lo and behold! The final whistle was blown, bringing the match to an end with the final score card at 5–4 in favour of Moniepoint.
The Star Prize of#100,000 and a Trophy went to Moniepoint and was presented by His Highness Obi Umudim Obi Bennett Okafor ( Amaukwu) in a brief chat with Pressmen who were on ground to cover the Tournament, the Sports Project Manager of Moonshine Residence, Mr. Emeka Raphael a.k.a. Sarafi, has this to say concerning his impression:""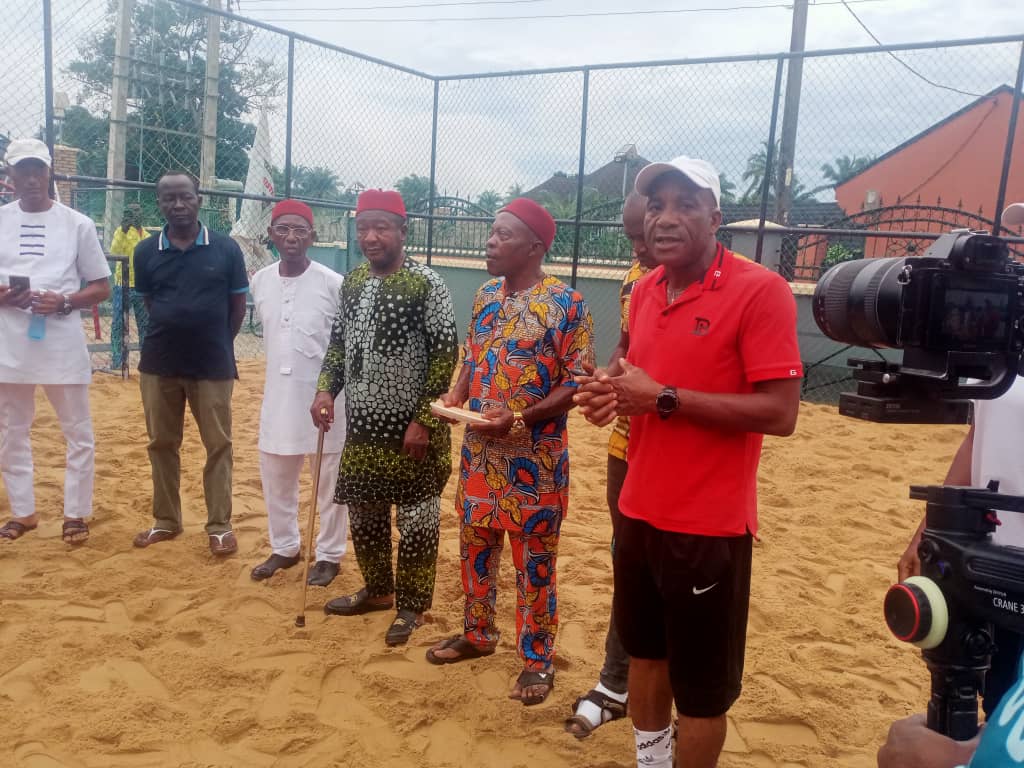 This is very wonderful! This is the 1st Edition of this project. We are learning as we were playing it. I'm promising you that the next Edition of the Tournament will be better.
For this, we certainly had a very exciting competition and talents were discovered. This game will gain much popularity in no small time. We are going National, by God's grace.". In her comments, the Operations Manager of Moonshine Residence Mrs. Ofodile Praise Chidinma said that she felt relieved, now that the Tournament has come to a successful ending saying that."
I feel very good and I have already reported back to my boss. We as a Team that organized this Tournament are so happy. Beach Soccer has a great future.
We are planning another one for September, but we are yet to pick the actual dates. Thank you."