A leader of the Labour Party (LP) in Olamaboro Local Government Area of Kogi state, David Ameh has dumped the party and its presidential candidate, Peter Obi.
Bellnewsonline.com reports Ameh was part of the politicians that recently defected to the All Progressives Congress (APC) in Kogi State ahead of the 2023 elections.
He was received along with about two thousand supporters by the Deputy Governor of Kogi State, David Onoja at a rally held at the local government square in Okpo.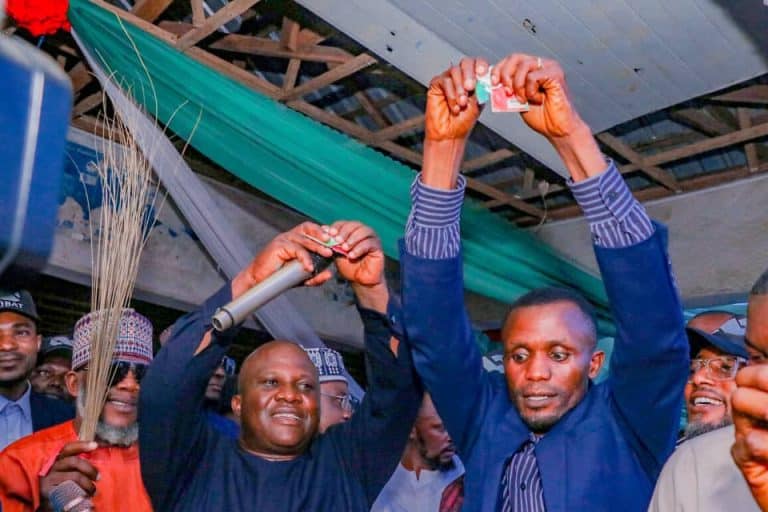 Why I Dumped Peter Obi
Ameh who spoke at the rally said he had done a careful analysis of the current situation and discovered that Peter Obi and his party can't win the 2023 presidency.
He said: "I have realized that the Labour Party was not going to have a meaningful headway in the 2023 polls and I have therefore decided to pitch my tents along with my numerous supporters with the ruling party."
Onoja Reacts
The Kogi Deputy Governor welcomed Ameh and others like him to the APC, saying they have seen the light.
He added that they should work to ensure the victory of the APC presidential candidate, Bola Tinubu in the 2023 election, saying Kogi State has a lot to benefit from the victory.