Jarvis Johnson, a member of the Texas House of Representatives, representing District 139, on Tuesday wrote to the United States (US) government led by President Joe Biden, urging authorities to facilitate the "unconditional release" of Nnamdi Kanu, the detained British-Nigerian leader of the banned Indigenous People of Biafra (IPOB).
Bellnewsonline.com reports that in the letter, Johnson told Biden that: "The Abia State High Court judgment of January 19, 2022, exonerated Kanu from jumping bail".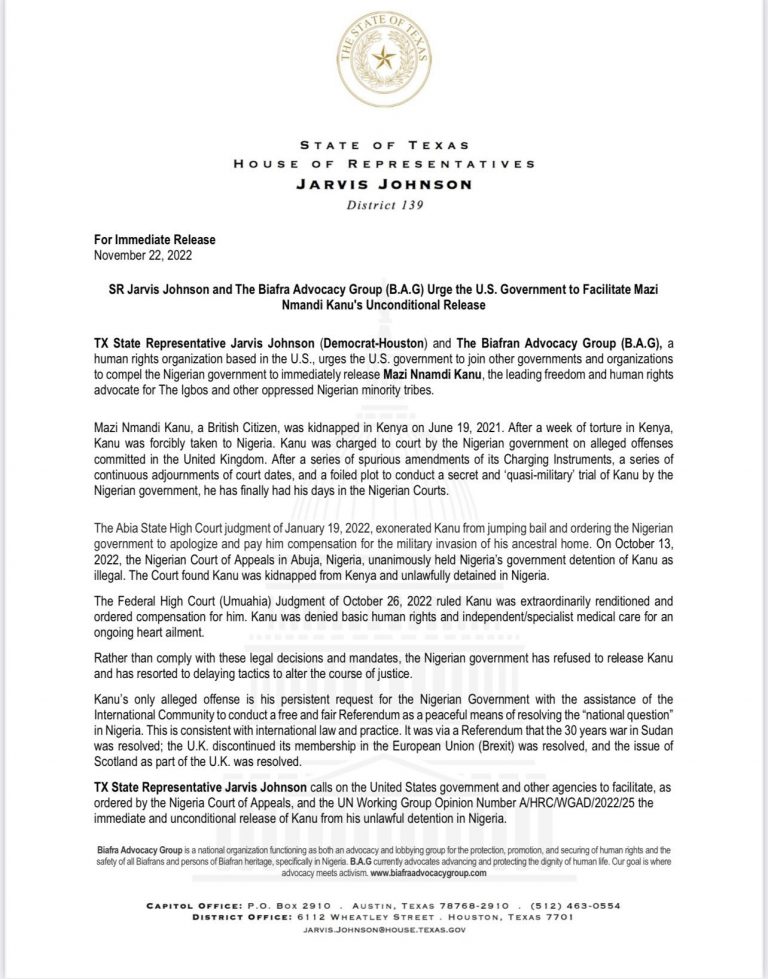 He also accused the Nigerian government of failing to comply with legal mandates.
Nnamdi Kanu
"Kanu's only offence is his persistent for the Nigerian government with the assistance of the international community to conduct a free and fair referendum as a peaceful means of resolving the "national question" in Nigeria," the letter partly reads.
Reacting to Johnson's letter, Barrister Aloy Ejimakor, Kanu's Special Counsel, thanked the American politician.
"Thank you @jarvisjohnsontx. Enough said!" Ejimakor wrote on his known Twitter handle on Wednesday.