Humanitarian and Socio-political Groups celebrate one of the most talented technocrats and philanthropists of our time, Chief Hon Sir Chukwuemelie Onyejepu (Ogbuefi), as he marks his birthday
The entire leadership and members of SIR MELIE ONYEJEPU FOUNDATION, ANAMBRA ALL HANDS ON DECK, CHIEF SYDNEY ONYEJEPU FOUNDATION, SIR MELIE ONYEJEPU GRASSROOOT MOVEMENT, AND EBUBE NDI IGBO GRASSROOT MOVEMENT, among others, proudly rejoice and felicitate with our Leader/Founder, Sir Melie Onyejepu as he marks an additional year of good health and prosperity.
Ogbuefi, we celebrate you. You are a man who never hesitates to stand up for yourself, your followers, and your loved ones. We thank God for his great and mighty hand over your life. You are and will continue to be a blessing to us all.
Thanks for all your good deeds and continued standing with the poor and the indigents in our society. We also wish to use this opportunity to appreciate you in a special way for using your good heart and offices to attract the following projects to Nnewi and its environs.
It's on record that Ogbuefi Melie is about the only Nnewi Political Appointee who used his office to attract big projects to Nnewi and its environs.
Melie also empowered many Nnewi people, both as individuals and groups, both the indigenous and non-indigenous.
No wonder many great influencers in Nnewi described Ogbuefi Melie as "the most criticized but most useful son of Nnewi in the last administration."
Some of the projects Ogbuefi Melie influenced are listed below: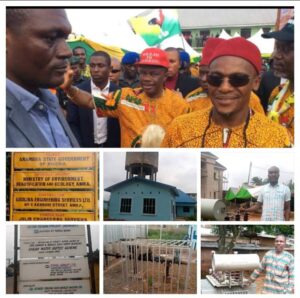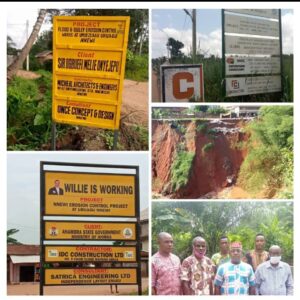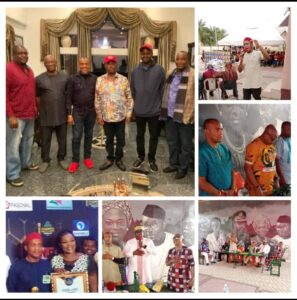 The 100-Foot Rd, Nnewi Erosion Control project saved the famed Nkwo Nnewi market, the largest automobile and motorcycle spare parts market in West Africa.
Humanitarian and Socio-political Groups wish to use the occasion of your birthday to express our gratitude for your help in saving many lives, properties, and businesses from the devastating erosion menace, through the attraction of the #3.5billion project.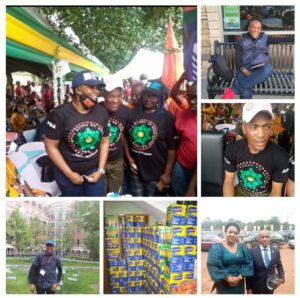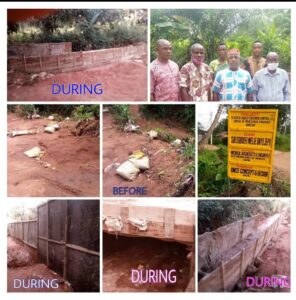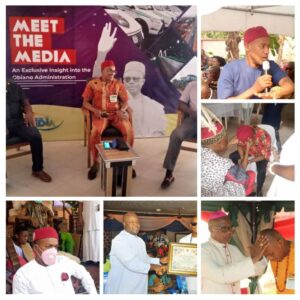 The Obiofia Nnewichi Erosion Control Project. The project was a combined effort of the World Bank, Newmap, and Anambra State Government. The project came at a whopping cost of #6.7billion plus #250million compensation paid to the families that lost their properties to the erosion menace.
We thank you for facilitating the World Bank/Federal Government assisted rehabilitation of the great Amuko Urban Water Scheme at Nnewi at the cost of over USD 1.5million counterpart funding from the Anambra State Government.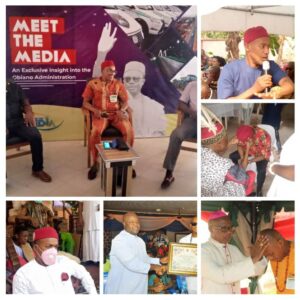 The return of nightlife became possible because there were street lights in all the quarters of Nnewi, covering 45km length of roads at the cost of over #4billion.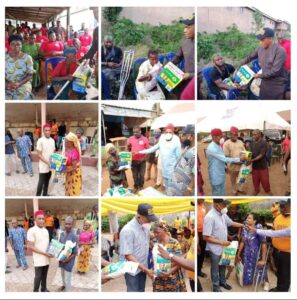 You confronted the problem of overloading of the old transformers by facilitating for the various quarters in Nnewi to get many brand new transformers to improve their energy supply.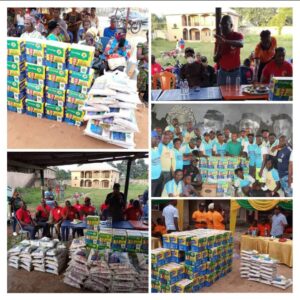 You insisted that many strategic roads in Nnewi get paved.
We have not forgotten that you, Melie Onyejepu, used your personal resources to singlehandedly control the devastating erosion menace threatening the entire Umuezeagu community of Uruagu Nnewi.
We are grateful that during the second wave of Covid-19, Sir Melie was the only person that toured and distributed palliatives in all the Local Government Areas in Anambra State, while doling out financial assistance to indigent persons from each ward.
Ogbuefi, if others were like you, this world would be a better place to live in. May you also be assured that we will never forget your kindness to humanity.
Ogbuefi, Deje dalu o!
Ogbuefi, Anyi si Ife emena gi o!
Ogbuefi, Ijebe eje, iya ejelu, inaba ana, iya analu o!
Ogbuefi, Anyi si ka Obinigwe welu ogologo ndu na aru ike walu gi oji o!
Ogbuefi, Obrigado!
Happy, Happy Birthday Sir!
May our Awesome God bless your new age abundantly!
Ogbuefi, Age Gracefully Sir!
Ogbuefi, Congratulations!
Hon Arinze Nwosu
(Coordinator Sir Melie Onyejepu Foundation)
Hon Andy Nnodu
(Coordinator Chief Sydney Onyejepu Foundation)
Hon Mrs Oge Dan
(Coordinator Sir Melie Onyejepu Grassroot Movement)
Hon Tony Muodielo
(Coordinator Ebube Ndi Igbo Grassroot Movement)
Bona Ogbonna
(PRO: Humanitarian and Socio-political Groups)