By Ifeyinwa Ukatu
My name is Mrs. Ifeyinwa Ukatu (Nee Okonkwo). I am from Obiuno,Akamili Umudim,Nnewi,Nnewi North LGA of Anambra State, and I got married to Mr. Chukwuebuka Charles Ukatu, who hailed from Ndi Akwu-Otolo in Nnewi North LGA of Anambra State, on the 17th of February,2001.
We had our first son Charles Chinecherem Ukatu on the 3rd of June 2001 and had our second son, Nelson Oluebube Ukatu on the 12th of September, 2002. And we were exceedingly happy.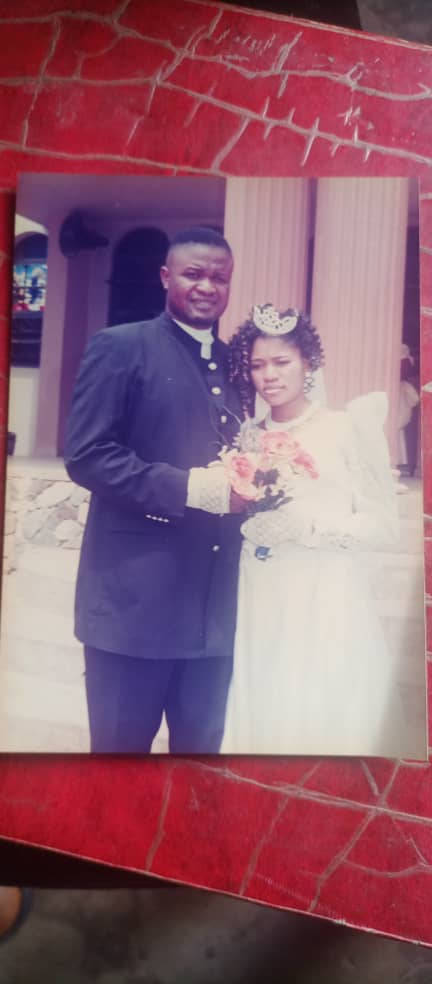 He was in Nigeria when we had our first Son Charles Jnr, and he was thrilled that it wasn't all about us again, that we now have a responsibility to give him all the love we both had.
Then, he had to travelled back to Niamey, Niger Republic, so he wasn't around when I gave birth to our second son, but he was so pumped with joy and called nonstop to check on us all.
Mr Chukwuebuka Charles Ukatu was a Business man in Niamey and he was into Motor Spare Parts, later, he moved to Germany. Mr. Chukwuebuka Charles Ukatu lived and worked in Germany.
But God being the one that giveth and taketh life, late Mr Chukwuebuka Charles Ukatu had an accident on the 23rd of December 2003 and later died on the 30th December, 2003, in Germany.
And it was as if the whole world became too small for us, his young family. He never saw his second son before his demise. My first baby was 2years and 6months while the second baby was 1year and 3 months when their father died and I was 21years when my husband passed on.
With his passing on, opinions was that he should be buried there in Germany.The news got to Rev.Dr. Ifeanyi Epunam ,the Founder of Sweet-Home Africa Foundation and he intervened and became very committed to seeing that the remains of a true son of the land was buried in the lands of his fore fathers.
Sweet-Home Africa was strategic throughout the burial under the leadership of its Founder Rev. Ifeanyi Epunam. Sweet Home Africa made it possible for Mr Chukwuebuka Ukatu to be brought back home to us, and I am grateful for this act of love and support from Rev. Ifeanyi Epunam, the Founder of Sweet Home Africa.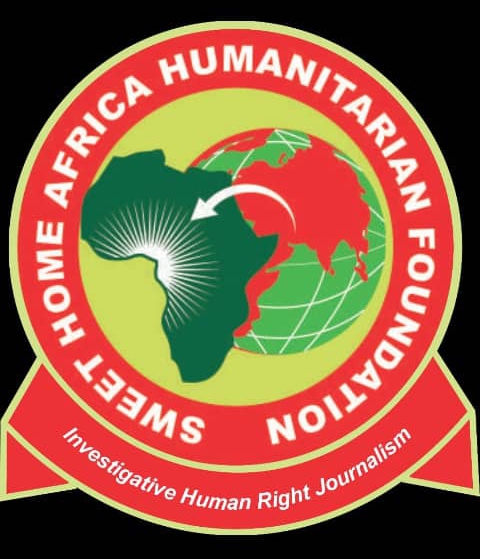 With the passing on of my beloved husband, at such a young age(21years), I was shattered by the entire scenario, but I had to quickly wake up to the reality that I have 2 beautiful children that needed all the love and care that only a mother could offer. Taking care of my 2 children at my tender age of 21years was a big problem for me.Then I moved to Abuja with my dad ,who later bought me JAMB Form and after writing the JAMB examination, the result came out and I had to start waiting for the admission,while waiting for admission into the University of Abuja,I enrolled in Computer Training for 6 months,which I did very well in that aspect.
Then, while still waiting for the admission ,I got a job in a construction company, so I could earn some money to train my children in school and with the help of my father, and Rev Ifeanyi Epunam's supports including some of my relatives, we've been able to keep our heads above the waters, and we're happy complementing each other now.
Nelson is currently in the University studying Law and he is in 300 level at the Madonna University, in Anambra States, while Charles Jnr., is about getting admission into the University of Abuja.
I am currently in the Real Estate market, having worked in several other sectors over the years, trying to survive all along with my children. Charles Jnr. is 22yrs old now, and Nelson is 21yrs old now, they are my blessings and joy. With the count of time, SweetHome Africa has been able to translate this sad tale into something beautiful and memorable, and I am most grateful and elated that more and more people are being helped through this vision and outreach. SweetHome Africa ,over the years has been supporting and creating awareness on several issues ranging from Health, to Migration, to Human Development and various other aspects of life's challenges.
A huge mileage of differences has been recorded both home and in the diaspora to this effect, and Rev.Epunam has contributed immensely to various Human Rights activities over the years and I am proud of all that he has been able to achieve. Lastly, I wish to thank Rev. Dr. Ifeanyi Epunam for his unrelenting support to seeing that this vision has fostered for years and has accomplished a lot, I wish to thank all the Strategic Partners and Friends of SweetHome Africa who over the years have stood relentlessly and graciously for the prosperity of the Organization. On behalf of myself and my 2 children,we say congratulations to SweetHome Africa and to Rev Ifeanyi Epunam, more wins and growth, and for SweetHome Africa to be able to reach out to more people to truly make a difference as it has continued to do.