By Don Peter Okoro.
The Presiding Bishop of Holy Ghost New Life International Church Inc. His Lordship Bishop Ozioma Ozoemena PH.D has narrated how The Lord Jesus appeared to him in an Open Vision. In an interview yesterday at his church shortly after the service, the highly respected and amiable Bishop among other questions was asked to pinpoint some of the high points of his Ministry and he replied: "It could be both Spiritual and Physical.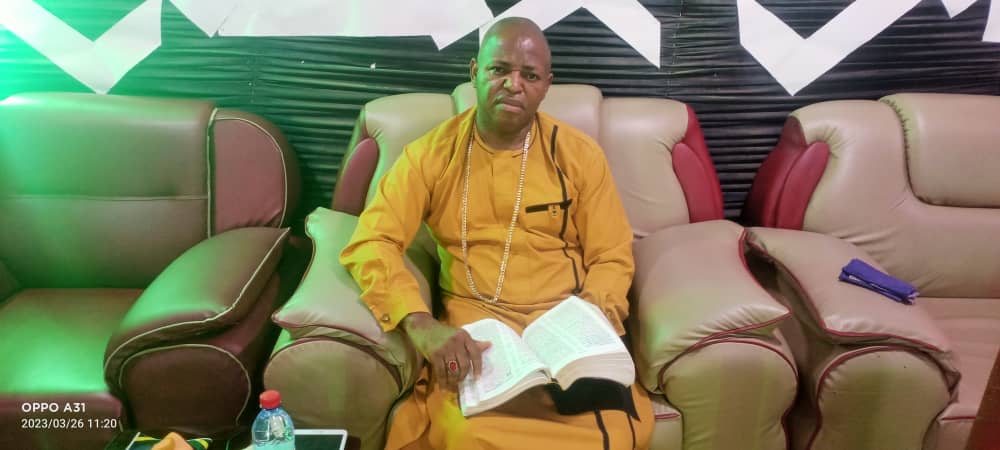 On the Spiritual side, I was once taken in a Night Vision. I was on my bed reading a book by Oral Roberts Titled:'Don't Give Up Your Miracle Is On The Way' As I was reading that book,I was carried into the Spirit realm.
Then, I saw myself in the midst of the crowd ministering and praying and the power of God was moving me everywhere. From there I was moved to a lonely road, until I reached a place I discovered was a mountain and the same power of God took me up to the mountain top and when I got to the mountain top, the same power brought me down and I looked before me, there was a well.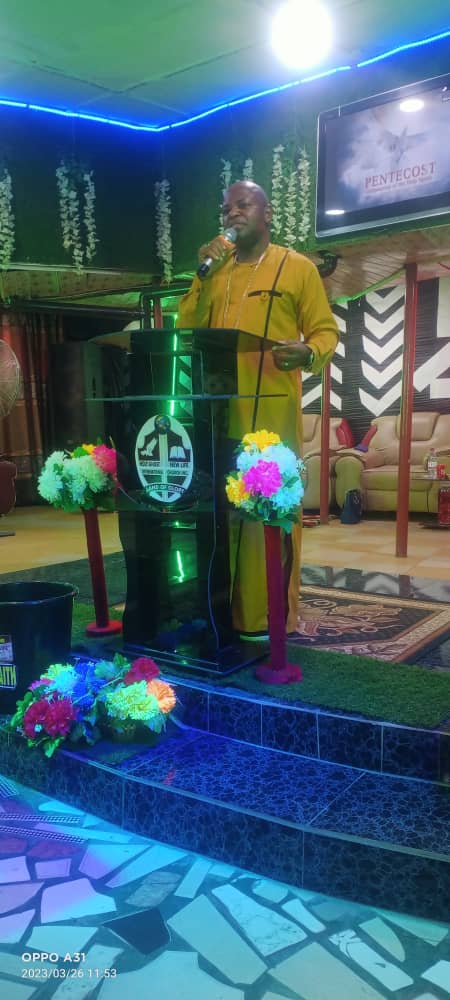 As I was looking at the well, Our Lord Jesus Christ appeared. He was speechless and I was speechless. As I was watching, He stooped to the well and with His right hand,He took this native spoon they. call:"Eku" that long spoon. He dipped it into the well and brought out something.
I was watching Him and He poured it on my head and I discovered that it was Oil. It was dropping down. I couldn't say anything and He didn't say anything. When He finished that,He disappeared.
I couldn't see Him anymore. I now got on my knees and started moving down until I got to the feet of the mountain where people were gathered to receive me including the Archbishop I served. And he blessed me and made a lot of prophetic pronouncements on me about what God is going to use me to do in life and in Ministry. Since then I have had so many encounters that nobody can tell me that there is no God. Or to suggest whether I was called by God or not.
The experience and encounters I've had with God is enough to convince anyone that there's God". Watch out for more details about this Great Man of God.