A shocking revelation just got to Bellnewsonline that the "Red Treasury" narrative of Governor Soludo is both false and evidently misleading.
This information was made available to Bellnewsonline by close ally of Governor Obiano who could no longer watch helplessly as His Excellency Prof. Chukwuma Charles Soludo continue to undermine the personality of ex-Gov Obiano with the empty Treasury narrative.
Recall that immediately Prof. Chukwuma Charles Soludo assumed office , he rushed to Arise TV to discredit his predecessor; His Excellency Chief Dr Willie Mmaduaburochikwu Obiano, claiming that he emptied Anambra State Treasury.
This narrative was accepted by many; especially, on the grounds that so much was spent by Obiano to install Gov. Soludo.
In fact, sources close to the Governor alleged that over ten billion naira was spent just on litigations alone , outside campaign funds.
Nonetheless, the "Red Treasury" narrative of Gov Soludo after his presentation today in Anambra State House of Assembly has been proven to be false from womb to tomb as close ally of Governor Obiano availed Bellnewsonline with the Anambra State Government Statement of Account as at 17th March, 2022. Its now clear that Governor Soludo inherited almost fifteen billion naira from his predecessor.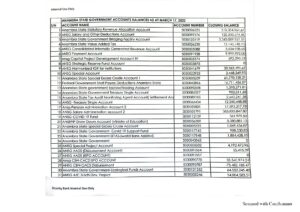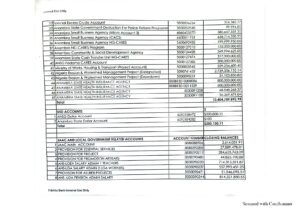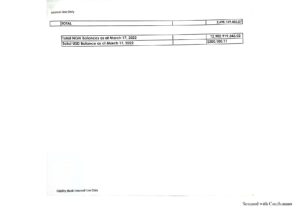 Going by the available data as published below why then did Soludo choose to misinform Anambrarians on the true status of Anambra State Treasury? Are we truly save in the hands of Soludo as presumed?