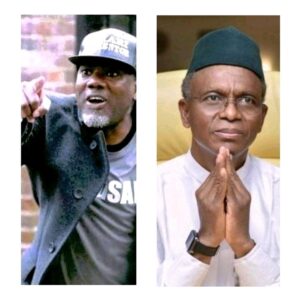 The former special assistant to former president Goodluck Jonathan, Reno Omokri, has claimed that the governor of Kaduna State, Mallam Nasir El-Rufai, has betrayed Bola Tinubu, shortly after he pledged to support him ahead of the APC primaries.
It should be recalled that Mallam Nasir El-Rufai promised to support Bola Tinubu's presidential ambition, but shortly after making the promise to him, Gov El-Rufai also made the same promise to Rotimi Amaechi, when he visited Kaduna State few days ago.
According to a tweet he made on his verified twitter handle, Reno Omokri started by making it known that if El-Rufai has not knelt down to you only to betray you or disappoint you, then you is a nobody in Nigeria.
He ended his tweet by stating it clearly that in less than 72 hours, he betrayed Bola Tinubu to Rotimi Amaechi.
This is really a funny one from Reno Omokri. But left for me, I think that Gov El-Rufai is a smart politician who knows how to get what he wants from anyone. But nevertheless, we have to wait till 29th of May, so as to see the candidate El-Rufai will eventually support.