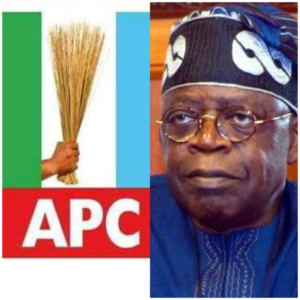 Aspirants in the just-concluded All Progressives Congress (APC) governorship primaries in Plateau have protested against the emergence of Nentawe Yilwatda as the party's candidate.
The aspirants expressed their disappointment and disapproval of the primaries in a statement signed by Danyaro Sarpiya, the 'Forum of Plateau APC Aspirants' secretary.
Bola Tinubu, Presidential aspirant under the All Progressives Congress, APC, has congratulated Atiku Abubakar over his victory at the presidential primary of the Peoples Democratic Party (PDP) on Saturday.
Atiku won the presidential ticket of the PDP with the highest votes, defeating Nyesom Wike, Bukola Saraki and other presidential aspirants.
Tinubu, in his message, hoped that Atiku would be his opponent if he emerged as the presidential candidate of the APC