‏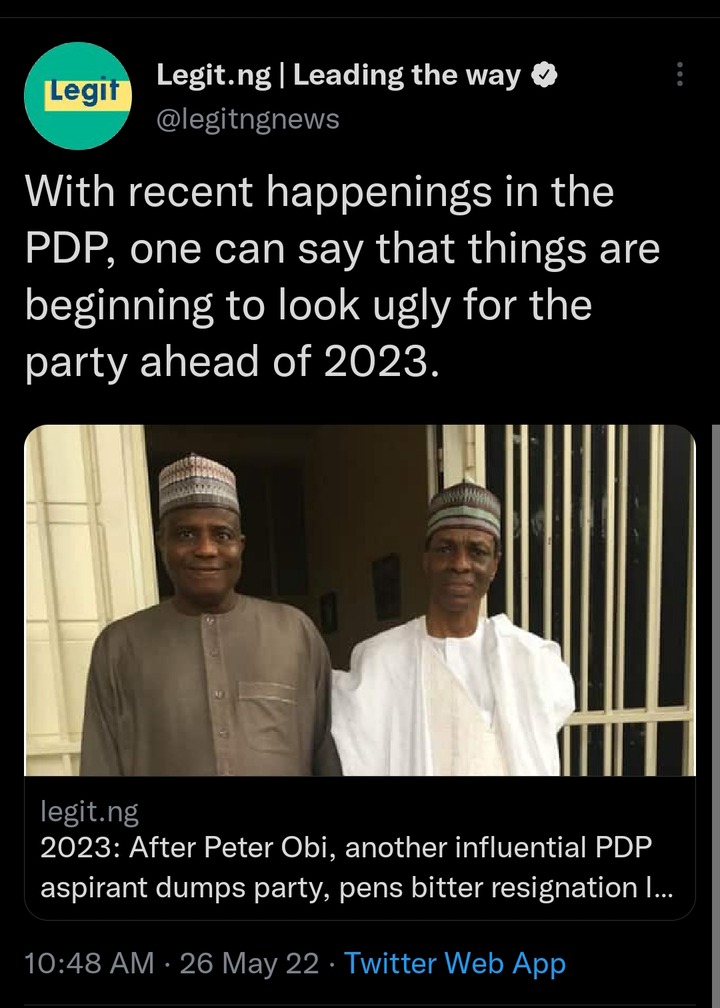 A recent report from The Punch said Mukhtari Shehu Shagari, a chieftain of the Peoples Democratic Party (PDP) in Sokoto, has decided to resign from the party.
Shagari, who was a founding member of the PDP and a former minister of water resources had served as a deputy governor in the state.
A prominent governorship aspirant, Shagari made known his resignation from the PDP during a stakeholders' meeting on Wednesday, May 25.